In a rematch of the last two Eastern Conference Finals, New York City FC VS Philadelphia Union will see New York snap a five-match winless run in every match when they host Philadelphia at Citi Field today.
New York has exited the playoff picture after a 1-1 draw against Orlando City, while Philly gathered points in 6 straight MLS encounters, defeating New England Revolution 3-0 last weekend.
As always, you can count on MatchPlug a Hot Prediction site to bring your previews for all MLS teams. Today, we have laid out the Correct score prediction for New York VS Philadelphia.
Predictions and Betting Preview for New York City FC VS Philadelphia Union Matchday Game 15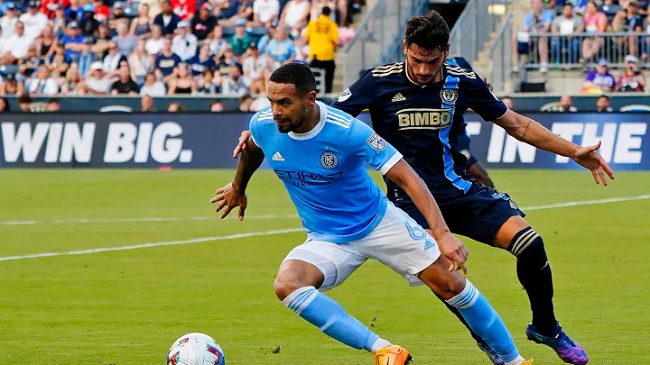 Venue: Citi Field, New York
When: Saturday, May 27th, 2023
Time: 16:30 GMT
Teams to play: New York City FC and Philadelphia Union 
MLS Picks: Over 2.5
Odds provided by 1XBet and BetMGM.
Betting On New York City FC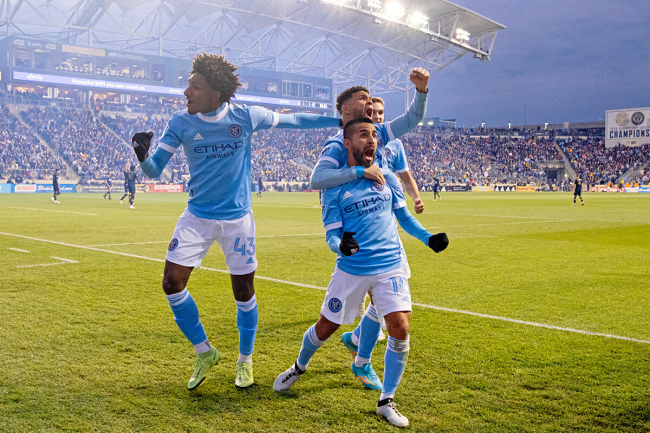 1XBet Spread: -1.5
1XBet Over/Under: Over 2.5
1XBet Moneyline: 2.395
BetMGM Spread: –
BetMGM Over/Under: Over 2.5
BetMGM Moneyline: 2.35
If there is one MLS side that desperately needs a home win, it will be New York City FC, who mustered just one point in a recent four-match road trip, while they were also eliminated from the US Open Cup.
New York has forfeited an opening goal 8 times this season, including in all the matches in their current road contest, and they have won nothing in this situation this year.
On the other hand, they have not permitted a goal in the opening 45 minutes at home all season and have given up in the first half at Citi Field two times, the last time stemming from an own-goal by Thiago Martins against FC Cincinnati last September (1-1).
There are many talented players on New York's roster, but due to many new faces, too, most of them were absent at the start of the campaign. This is one of the reasons why they aren't consistent with their matches.
The upside for the Big Apple is that four of their next five matches will be road games, a situation where they are undefeated this season, they have not lost any game at Citi Field.
A change of scenery may turn the coin in their favour, as they haven't had much success against Philadelphia when playing at home. They have only one point in their last 3 games against the Union at Yankee Stadium. New York could not score in two matches.
Possible Lineup: Barraza, Ilenic, Martins, Chanot, O' Toole, Parks, Sands, Pereira, Rodriguez, Pellegrini, Ledezma.
Betting On The Philadelphia Union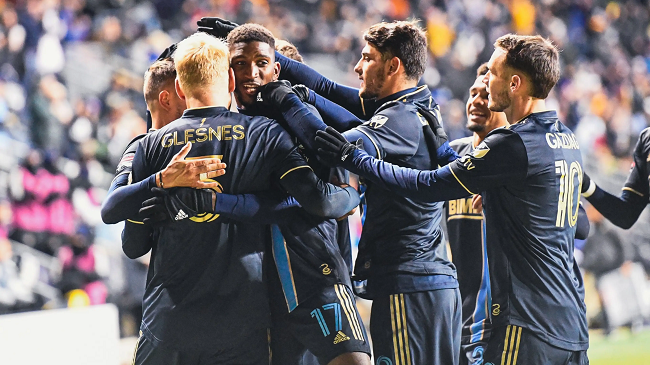 1XBet Spread: -1.5
1XBet Over/Under: Under 2.5
1XBet Moneyline: 3.016
BetMGM Spread: –
BetMGM Over/Under: Under 2.5
BetMGM Moneyline: 2.95
All seems to be in order with Philadelphia Union after they secured 13 out of 15 points over their last 5 matches.
Somewhere along the line, the Union looked like a meagre defensive unit from previous years, delivering a clean sheet in two of their last 3 home games.
Free from the burden of the CONCACAF Champions League (CCL) and US Open, Philly can finally focus on clinching the MLS Cup they keep chasing but haven't gotten yet.
Philadelphia enters this contest with points from 3 straight away matches in this competition, forfeiting only once in their last two road games.
This team rarely possess the ball for more than 90 minutes, and neither do they need to because they execute their diamond formation so efficiently that they can slide through the pitch and shoot the ball directly to their strikers.
Philly is good at winning second balls and has beefed up the holes between the midfield and backline, which made them susceptible to attacks at the beginning of the season, winning only two of their starting 8 matches.
Possible Lineup: Blake, Harriel, Glesnes, Elliot, Wagner, Bedoya, Martinez, McGlynn, Gazdag, Uhre; Carranza.
MatchPlug Prediction
Philadelphia seems to making strides, while New York is still getting back their rhythm, and while they have more player quality to brag with, consistency can often be a deciding factor, and that is something the Union have lots of.