Finals are around the corner, as few teams battle for a spot in it. Los Angeles Lakers VS Denver Nuggets play another game that'll decide their fates.
On Saturday night, Denver took a 3-0 commanding series lead with a 119-108 victory over the Lakers.
Los Angeles will avoid the sweep tonight when they host the Nuggets at the Crypto.com Arena in LA.
For a Sure Win Prediction Today, MatchPlug has the NBA Predictions Tonight for Los Angeles VS Denver.
Predictions and Betting Preview For Los Angeles Lakers VS Denver Nuggets NBA Playoffs Game 3 Final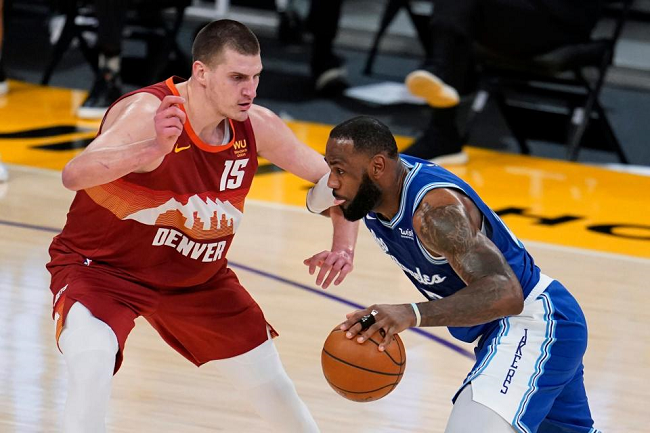 Venue: Crypto.com Arena, Los Angeles
Date: Monday, May 22nd, 2023
Time: 17:30 GMT
Teams to play: Los Angeles Lakers and Denver Nuggets.
NBA Expert Picks: MONEYLINE 1.755
Odds by BetMGM and 1XBet.
Betting on the Los Angeles Lakers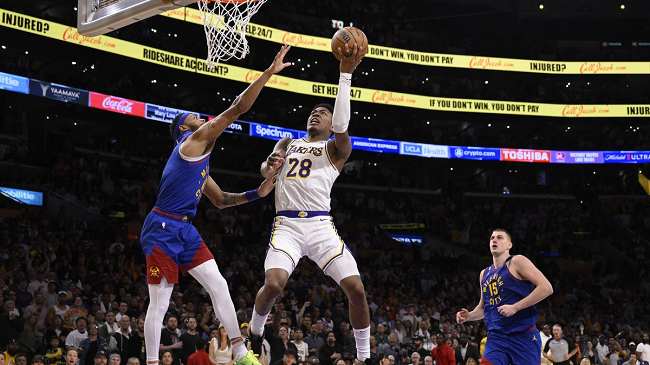 Regular Season Record: 43-39
1XBet Spread: -2.5
1XBet Moneyline: 1.755
1XBet Over/Under: Over 224.5
BetMGM Spread: -3.5
BetMGM Moneyline: 1.65
BetMGM Over/Under: Under 224.5
No NBA team has ever come back from a 0-3 pit in the playoffs, so the chances of the Los Angeles Lakers advancing to the finals are low. 
After Saturday's 119-108 defeat in LA, Lakers legend LeBron James had some things to say.
"Just got to get one," James said, ESPN reported. "Just one at a time. Just focus on Game 4, and you know, that's all you can really think about."
He had a great game on Saturday, scoring 23 points, 12 assists and 7 rebounds but he was only 8 of 19 from the floor and missed 4 of 6 attempts in the final stanza. Anthony Davis delivered 28 points and 18 rebounds, and Austin Reeves scored 23 points with 7 rebounds and 5 assists.
D'Angelo Russell mustered only 3 points and 4 assists in 20 minutes of action. Rui Hachimura contributed 13 points off the bench. The Lakers were only 10 of 32 from three and shot 45% from the floor.
Betting On The Denver Nuggets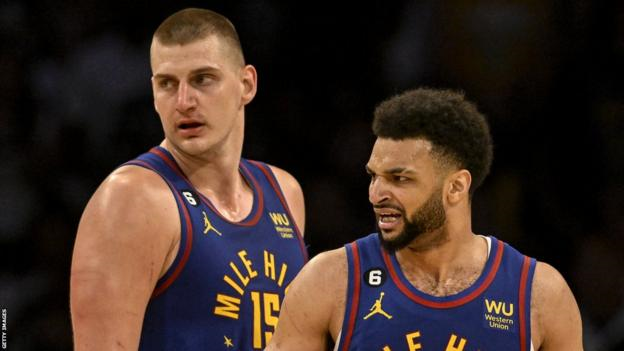 Regular Season Record: 53-29
1XBet Spread: +2.5
1XBet Moneyline: 2.578
1XBet Over/Under: Under 224.5
BetMGM Spread: +3.5
BetMGM Moneyline: 2.25
BetMGM Over/Under: Over 224.5
The Denver Nuggets waited patiently on Saturday night and when the time came for them to win, they came alive and scored 119-108. As top seeds, they now have a 3-0 lead.
Denver shot 50% from the floor and 41% from three in the game, spoiling the moment for actor, Jack Nicholson who attended the game.
The Nuggets made 17 threes, and Jamal Murray made 5 of them. He was the best player on the floor in that match, racking up 37 points, 7 rebounds, and 6 assists. Nikola Jokic contributed 24 points, 6 boards and 8 assists. Kentavious Caldwell-Pope added 17 points. Michael Porter made a double-double with 14 points and 10 rebounds.
MatchPlug Prediction
The series may be over, but the Los Angeles Lakers will be eliminated. James and Davis could also resist every attempt by the Denver Nuggets to win them, especially since they're playing in front of their home crowd.
Denver has been the better team all season, and they'll certainly deliver a thrilling performance. Los Angeles will pull this match down the stretch. The Nuggets are 2-5 against the spread in the last 7 meetings in Los Angeles.