The Golden State Warriors VS Brooklyn Nets game is one of the most anticipated matches in the NBA, it's happening this Sunday, January 22. Both teams want things to turn in their favour, especially after experiencing a challenging period.
With the Warriors playing at home, they'll like to get back at the Nets for giving them an embarrassing 113-143 defeat on December 21, something that might definitely happen considering the Nets' recent losses.
For a highly anticipated game, MatchPlug brings you the best NBA Predictions Tonight, as well as a preview and analysis of the game between the Golden State Warriors and the Brooklyn Nets. You can also count on us for the best American Sports content and predictions.
Read: Steph Curry Makes NBA History On Sunday In Chicago Bulls VS Golden State Warriors
Predictions and Betting Preview for Golden State Warriors VS Brooklyn Nets NBA Regular Season Game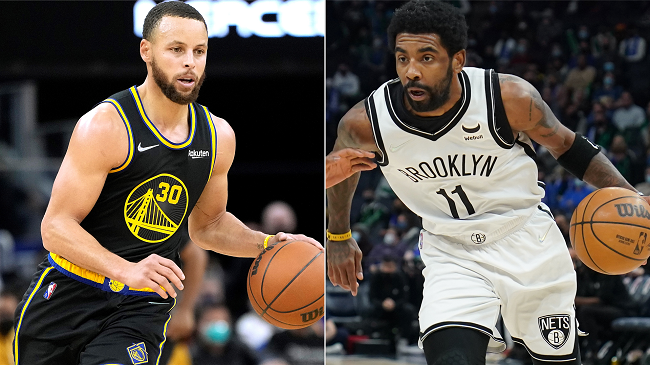 Venue: Chase Center, San Francisco, California.
When: Sunday, January 22nd, 2023
Time: 17:30 GMT
Teams to play: Golden State Warriors and Brooklyn Nets
NBA Picks: SPREAD -6.5
Odds provided by 1XBet and BetMGM.
Betting On The Golden State Warriors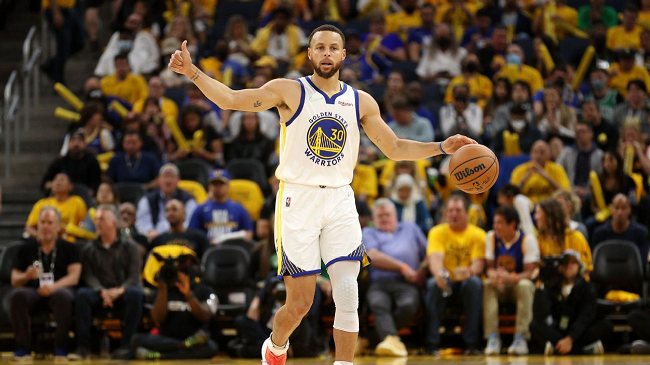 Season record: 22-23
1XBet Spread: -6.5
1XBet Moneyline: 1.42
1XBet Over/Under: Under 234.5
BetMGM Spread: -6.5
BetMGM Moneyline: 1.36
BetMGM Over/Under: 235.5
Fans had high hopes for the Golden State Warriors after they returned to the top of the League with their championship victory the past season, but the present season did not go as planned for them. Rather, they fight to maintain their record above .500 while navigating the middle of standings in the Western Conference.
Although their best results haven't been posted recently, Stephen Curry's return has had a rapid impact on their performance; they've already dealt with other teams like the Boston Celtics, who the Warriors defeated on the road, an aspect they've suffered in this season. They play tonight's game coming fresh off a win against the Cleveland Cavaliers at home in a match where Curry and Klay Thompson were absent.
Golden State will be thrilled to be back playing at the Chase Center after five games away from their home arena, mainly because they won 17 of their 23 victories there this season. They had good performances too on offense and defense at home, with an average of 112.5 points allowed 119.2 points scored per game.
Read: San Antonio Spurs Break NBA Regular Season Game Attendance Record
Betting On The Brooklyn Nets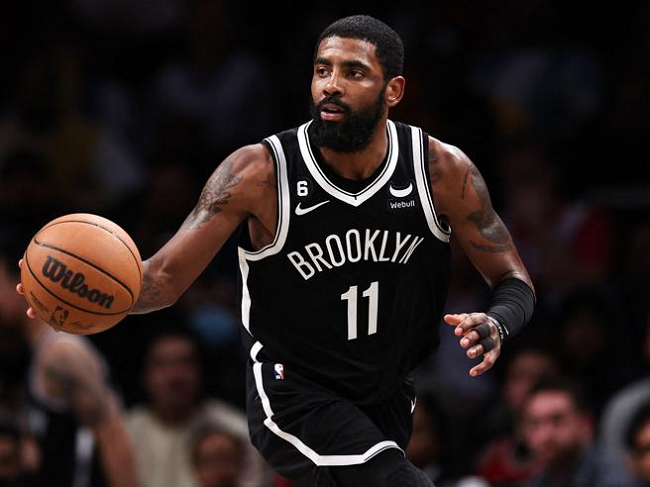 Season record: 27 -17
1XBet Spread: +6.5
1XBet Moneyline: 3.64
1XBet Over/Under: Over 234.5
BetMGM Spread: +6.5
BetMGM Moneyline: 3.20
BetMGM Over/Under: Over 235.5
The Brooklyn Nets are facing a complicated situation, despite being one of the hottest teams in the league from late November to early January. It's no doubt that Kevin Durant's injury greatly dampened their performance. The Nets now place fourth in the standings in their area and are 6.0 games out of the top spot.
Kevin Durant when in play, averaged 29,7 points and 5.3 assists per game this season, and was the team's main spark plug alongside Kyrie Irving. No wonder Brooklyn's offensive numbers went downhill since Durant's injuries, as they have only passed 102 points in three of five games without him.
Related: Shannon Sharpe Sparks Halftime Altercation With Memphis Grizzlies
MatchPlug Prediction
Golden State Warriors haven't given their best performance in a while, but when they play at home, they become a force to be reckoned with, mostly on offense. With Curry's form, Thompson, Andrew Wiggins, and others' support, the Warriors shine.
On the other hand, the Brooklyn Nets have given forgettable games and that doesn't look like it would change when they play against Steph Curry and his crew.
NBA Prediction Tonight says that Brooklyn coming into today's game from playing the night before will be a great advantage to the Warriors, who will be on one day's rest and gave Curry and Thompson the night off in their last game. This setup will also dash all hopes they had for winning the matchup.
The Warriors have every aspect of this game favouring them to win this matchup, coupled with how strong their home performance has been this year, they are expected to utilise these opportunities and secure an impressive victory tonight.
NBA Expert Picks for tonight's Warriors and Nets matchup can be found on 1XBet and BetMGM.
Prediction: Golden State Warriors Spread.
Related:
NBA Expert Picks: Toronto Raptors VS Boston Celtics Predictions Tonight