Golden State Warriors point guard Steph Curry is now 41st on the NBA's all-time scoring list. 
Last Sunday afternoon, the Warriors lost 132 -118 to the Chicago Bulls at the United Center in Illinois.
Two-time MVP Steph Curry ended the game with 20 points, 10 rebounds, four assists, and one block in 34 minutes of playing time.
Furthermore, Curry made NBA history during the game by passing Pau Gasol to become number 41 on the NBA's all-time scoring list.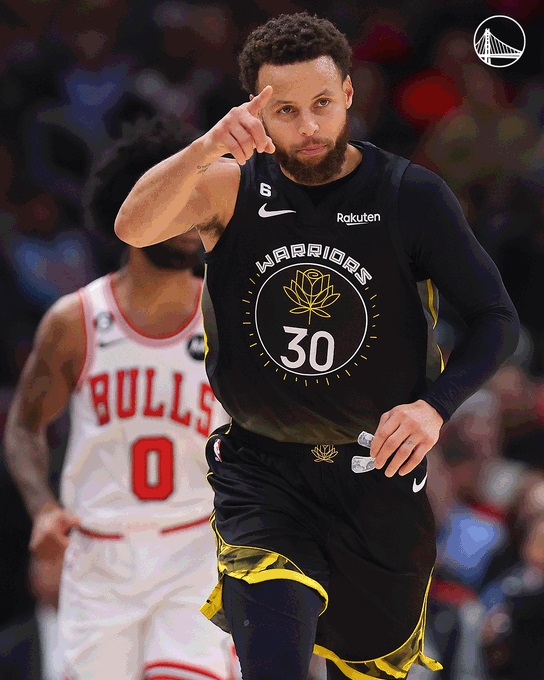 See also: San Antonio Spurs Break NBA Regular Season Game Attendance Record
Gasol in his time, scored 20,894 points over 1,226 regular season games, while Curry has only played 855 regular season games.
At 34 years old, there is a chance that Curry who is still playing well, will likely go further down the list by the time his career ends.
The four-time NBA Champion has led the Warriors to the NBA Finals in six out of the last eight seasons and in this time, they have won four titles.
Following the loss on Sunday, Curry's team are now 21-22 in 43 games; 17-5 at home and 4-17 in 21 games on the road away from the Chase Center.
At the beginning of the season, Curry missed 11 straight games due to a shoulder injury, but he has played in the last three games.
He is averaging an astounding 28.9 points, 6.4 rebounds, 6.4 assists and 1.0 steals per contest (on 49.6% shooting from the field and 42.2% from the three-point range) in 29 games.
The Golden State Warriors will play their next game against the Washington Wizards this Monday.
Related: Anthony Davis To Start 'Ramp-Up Process' To Return To Lakers After Foot Injury