Hall of Fame football player Shannon Sharpe was in a heated courtside argument with Memphis Grizzlies players Ja Morant and Dillion Brooks, and Morant's father at the end of the first half of Friday night game between the Memphis Grizzlies and the Los Angeles Lakers.
Sharpe exchanged words with Brooks throughout the first half and then yelled at Morant during the final possession of the second quarter. When the halftime buzzer sounded, Brooks yelled at Sharpe who moved toward Brooks.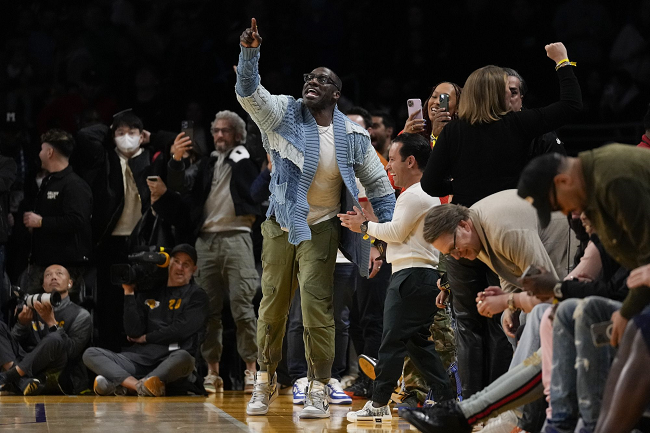 Read: San Antonio Spurs Break NBA Regular Season Game Attendance Record
Morant was walking toward Sharpe at his courtside seat before Steven Adams stepped in front of him.
Ja Morant's father, Tee Morant got involved in the conversation too before security separated all of them.
Sharpe, yelled "I bet you won't!" at Tee Morant when the guards were breaking things up.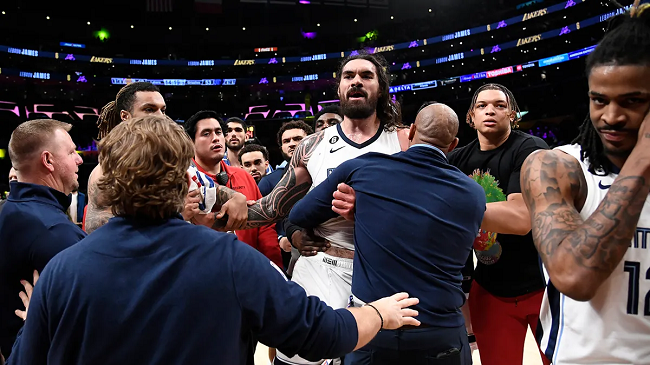 Initially, Brooks did not want to comment on their spat, saying: "You can ask him about that. He's the blogger or whatever he is," before addressing it later.
Grizzlies coach Taylor Jenkins and Ja Morant did not want to discuss the altercation after the Lakers secured a 122-121 victory and ended the Grizzlies' 11-game winning streak.
Sharpe at halftime when speaking to an ESPN reporter said he was reacting to the Grizzlies' chatter.
"They do all that talking and jockeying and I ain't about that jockeying." He said. "It started with Dillion Brooks. I said he was too small to guard LeBron."
The former football player said Brooks swore at him, and he swore back. Brooks said that was not the case and that he told Sharpe that James missed the shot.
See also: Steph Curry Makes NBA History On Sunday In Chicago Bulls VS Golden State Warriors
"He started to come at me and I said, "You don't want these problems.' And then Ja came out of nowhere talking. He definitely didn't want these problems. Then the dad came and he obviously didn't want no problems. But I wanted anything they had, Don't let these fools fool you now."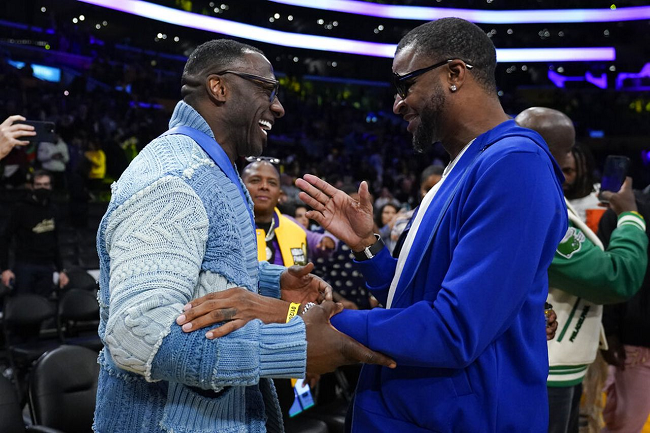 Sharpe and Tee Morant talked to security before going back to their seats when the second half started. They hugged it out at the end of the third quarter.
Brooks was asked if Sharpe or any other fans should be allowed to return to their seats after getting into an argument with a player.
"A regular pedestrian like him? No. He should have never come back into the game, but it's LA," Brooks said.
NBA Matchup Preview
NBA Expert Picks: Golden State Warriors VS Brooklyn Nets Predictions Tonight