Washington Nationals VS New York Mets is between one team that has had the upper hand this preseason and another that has struggled to win.
The game will hold at the Ball Park, Palm Beaches Stadium, Western Palm Beach.
Before we dive into the predictions for this matchup, let us quickly clarify that in the last 4 games the Nationals and Mets played, Washington won 3 times with a score of 26:13, while New York won with a score of 6:3.
MatchPlug has given a brief breakdown of the MLB best bets today, picks, and odds for the Nationals and Mets fixture happening live today. You can check our website for more MLB matches, including World Baseball Classic matches and news.
Related: MLB BEST BETS TODAY; Japan VS Italy: World Baseball Classic Expert Picks
Predictions and Betting Preview for Washington Nationals Vs New York Mets MLB Preseason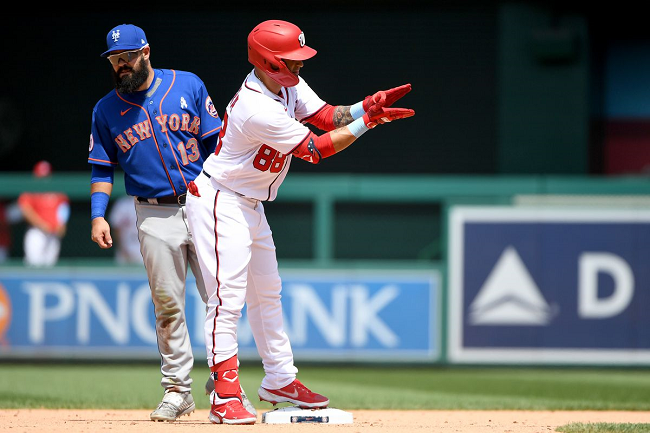 Venue: Ball Park, Palm Beaches Stadium, Western Palm Beach
When: Thursday, March 16th, 2023
Time: 15:05 GMT
Teams to play: Washington Nationals and New York Mets
MLB Expert Picks: SPREAD -1.5
Odds by 1XBet.
Betting On The Washington Nationals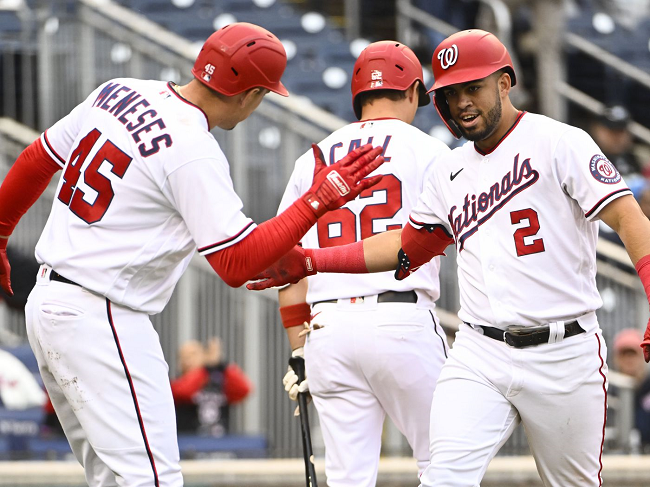 1XBet Spread: Spread +1.5
1XBet Moneyline: 2.238
1XBet Over/Under: Over 10.5
The Washington Nationals have mastered the art of attacking in a baseball game. The team's batters started working and in recent confrontations, knocked out 10 points which are similar to the Mets (10:7)
Washington enters today's matchup fresh off of two victories with a total score of 12:6, and in the past match which was also with New York, they managed to win back zero – 5:0.
The Nationals have made noticeable changes in their play, an effort which has been rewarded with them rising to 7th position in the league; they have a 0.469 percentage of wins.
Betting On The New York Mets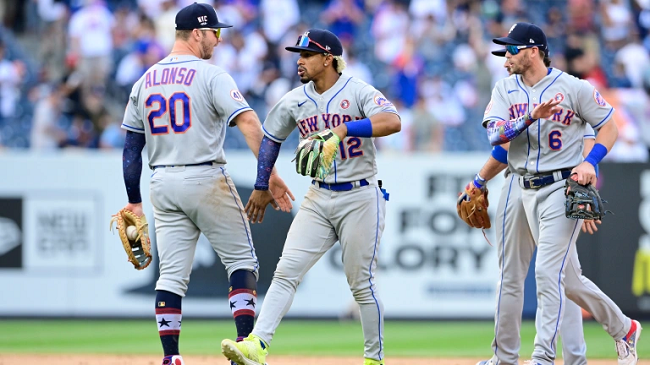 1XBet Spread: -1.5
1XBet Moneyline: 1.64
1XBet Over/Under: Under 10.5
The New York Mets are yet to show off their best game yet, and fans anticipate this. In their past 6 performances, they won only one victory, defeating the Marlins with a 9:3 score.
But, after that, they played two more matches where they scored just one point – 0:5 against Washington and 1:4 with St. Louis.
Note that the Mets have fallen back to the 10th position in the MLB, their percentage of wins after playing 18 games is 0.417.
MatchPlug Prediction
The Washington Nationals are presently the stronger of the two teams and are the chosen favourites for this matchup. They are in a row, so they'll want to impress the public again with a victory.
New York has lost to Washington 3 times, so the Mets will want revenge for that embarrassment. They'll utilize this initiative, and won't lose to the Nationals by a significant score.
Final Prediction: New York Mets spread.
Related Preview:
MLB BEST BETS TODAY; New York Yankees VS Pittsburgh Pirates Expert Picks