New Jersey Devils VS Tampa Bay Lightning will be nothing short of a clash between teams from the Metropolitan and Atlantic Divisions. The match will hold at the Prudential Center Arena in Newark.
In the past meetings between the Devils and Lightning this year, which happened on March 15 in Newark. Tampa Bay won the home team 4:1 in that meeting. You should know, New Jersey and Tampa Bay matches always turn out to be rewarding.
Following their recent match, it will be interesting to see which of these clubs will win. Keep your eyes peeled for the most profitable bid to back too.
MatchPlug has given a Preview for Tampa Lightning and New Jersey Devils, containing the NHL Predictions Today, picks, and odds for this game. You can always check back on our site for similar previews.
New Jersey Devils VS Tampa Bay Lightning Betting Preview NHL Regular Season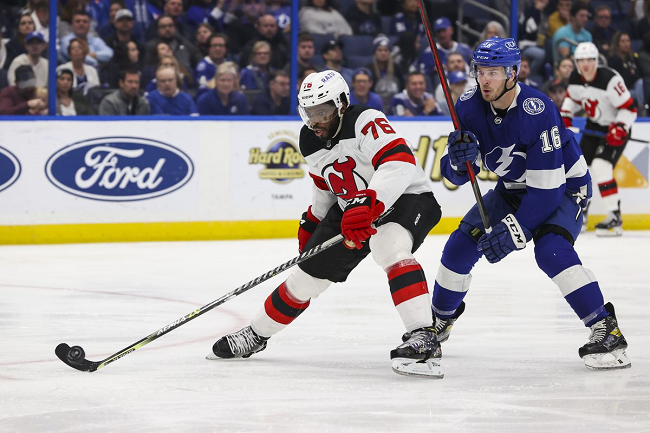 Venue: Prudential Center Arena, Newark.
Date: Thursday, 16th March 2023
Time: 16:00 GMT
Teams to play: Devils and Lightning
NHL Picks: TOTAL OVER 6.5
Odds as provided by 1XBet and BetMGM.
Betting On The New Jersey Devils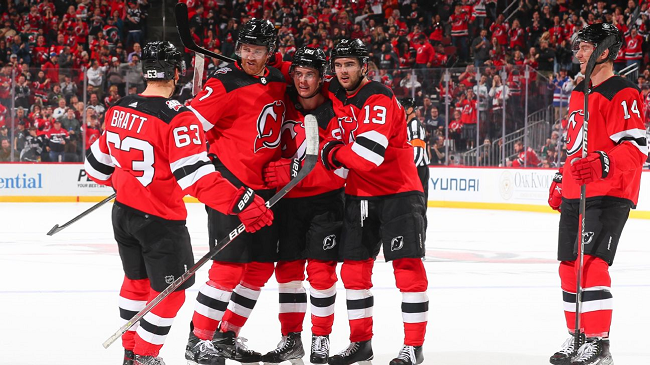 Season Record: 44-17-6
1XBet Spread: -1.5
1XBet Total: Over 6.5
1XBet Moneyline: 2.27
BetMGM Spread: -1.5
BetMGM Total: Under 6.5
BetMGM Moneyline: 1.74
When examing the New Jersey Devils it is important to consider that this team has almost worked through their issues of playing in the playoffs.
Out of 67 matches, the Devils scored 94 points, and are in second place in their division. Surprisingly, they scored more than their other opponents on the table – 236 goals, giving up 181.
New Jersey put an end to a three-match winning streak by their hands, losing in a particularly challenging match to the Tampa Bay Lightning 1:4.
Betting On The Tampa Bay Lightning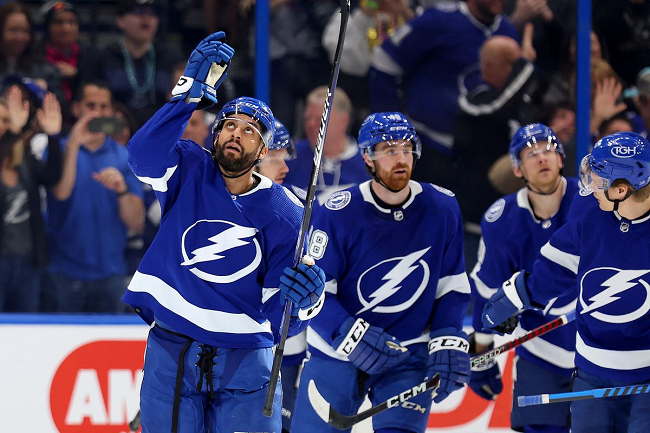 Season Record: 40-22-6
1XBet Spread: +1.5
1XBet Total: Under 6.5
1XBet Moneyline: 2.885
BetMGM Spread: +1.5
BetMGM Total: Over 6.5
BetMGM Moneyline: 2.15
Tampa Bay Lightning is close to exiting the playoffs and is now battling Toronto Maple Leafs for the second position in the division.
Generally, Tampa Bay is good at attacking, however, they've recently begun making too many mistakes in their zone, which is why their difference between abandoned and missed goals has reduced to +30 (237:207).
Cooper tried to score more or less to solidify his performance, but the Lightning changed defeats with victories.
MatchPlug Prediction
The NHL Expert Picks' favourites for this match are the home team the New Jersey Devils. New Jersey will be out for a befitting rematch, especially after losing to Tampa Bay on their home ice.
Tampa Bay might have beaten them once, but they won't get the chance to do this again. This time, the confrontation the Lightning will face from the Devils will be twice as tough.
Related Preview:
NHL Expert Picks; Ottawa Senators VS Colorado Avalanche Predictions Today