San Antonio Spurs VS Sacramento Kings feature two teams with opposite goals. Kings want to keep adding to its winning streak and stay in the playoffs, while Spurs are fighting to avoid last position in the West.
MatchPlug brings you the best of American Sports preview, including NBA predictions and betting information. On that note, here are Betting Tips Today for the Spurs and Kings matchup.
See: Anthony Davis To Start 'Ramp-Up Process' To Return To Lakers After Foot Injury
Predictions and Betting Preview for San Antonio Spurs VS Sacramento Kings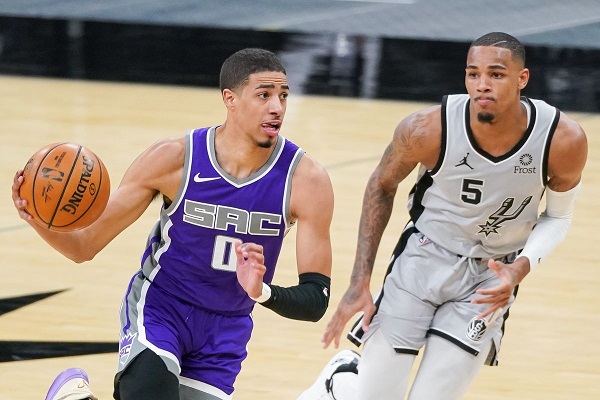 Venue: AT&T Center, San Antonio, Texas
When: Sunday, January 15, 2023
Time: 16:00 GMT
Teams to play: San Antonio Spurs and Sacramento Kings
NBA Expert Picks: Moneyline 1.41
Odds presented by 1XBet and BetMGM.
Betting On The San Antonio Spurs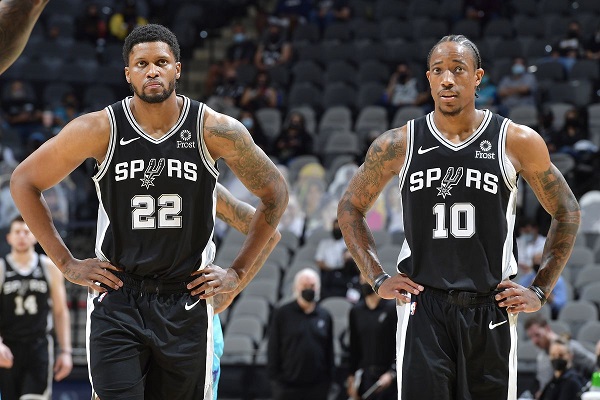 Season Record: 13- 29
BetMGM Spread: +7.5
BetMGM Moneyline: 3.30
BetMGM Over/Under: Under 244.5
1XBet Spread: +7.5
1XBet Moneyline: 3.72
1XBet Over/Under: Under 244.5
San Antonio Spurs have suffered three consecutive losses, including two against the Memphis Grizzlies by 121-113 and a 135-129 score. The worst part is that Spurs' play isn't bad, they just don't know how to maintain leverage and how to win.
The year has been a learning experience for San Antonio because they actually have a good team to play with. Gregg Popovich is not sure about his team and has made decisions too late in games, a few times. Just when the Spurs are about to recover, it's already too late and they end up losing the game.
Tre Jones is singled out as the best player in the squad. This season, Jones averaged 13.5 points and 6.4 assists per game. He has raised his productivity to 15.9 points and 5.6 assists over the last 10 games he played. The problem with Jones, however, is that he doesn't always get the help he needs, because most of the team is still finding its rhythm.
Betting On The Sacramento Kings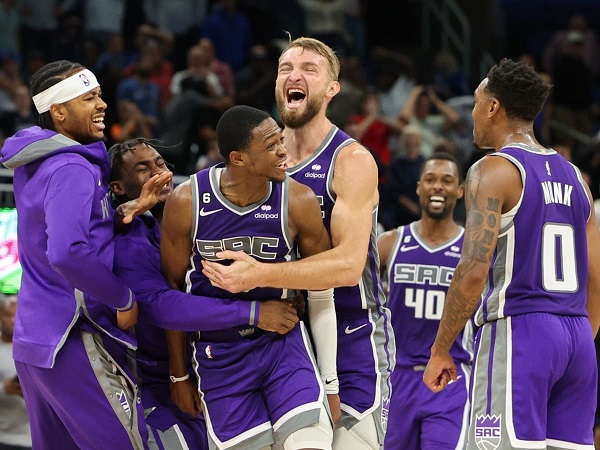 Season Record: 22-18
BetMGM Spread: -7.5
BetMGM Moneyline: 1.34
BetMGM Over/Under: Over 244.5
1XBet Spread: -7.5
1XBet Moneyline: 1.41
1XBet Over/Under: Over 244.5
Sacramento Kings have already secured two victories in a row against Orlando Magic 136-115 and against Houston Rockets 135-115, but its performance is still a bit inconsistent and that may be because of its defense.
Kings only have Domantas Sabonis rebounding, and although he is one of the best in the NBA, his skills are not enough. Sabonis does almost everything on his own and gets no assistance from Harrison Barnes and Keegan Murray, who have only 8 rebounds between the two, and have not blocked even once.
Most analysts believe that Barnes and Murray attack well, but their defense is poor and that is why Sabonis seems to be everywhere at once on the court.
Malik Monk, on the other hand, has made merit to be a starter for Kings. In the match against Houston, he scored 11 points, pulled down 3 boards and served 3 assists. But, Monk seems to have two moods; when he's having a bad day, his impact won't be felt, but if he has a good day he can score 30 points.
MatchPlug Prediction
In the Kings VS Spurs match, Sacramento will count on Sabonis, even if their defense still doesn't perform well. San Antonio on their own part, can't stop Sabonis, who will surely have an excellent game again to give his team the win.
The Spurs will have a low blow, mostly because they are still figuring out their parts in the team. Yet, since the season has been constant, their efforts won't do much.
Of course, this will be a low blow for the Spurs, more so because they are slowly starting to find their rhythm. Still, as it has been a constant season, their efforts will not be enough.
Final Prediction: Sacramento Kings' Moneyline
You can find more expert odds for this game on 1XBet and BetMGM.
Related Articles
NBA Expert Picks: Portland Trail Blazers VS Dallas Mavericks Predictions Tonight