After giving fans only four games night, the NBA swings back into full action today with a full day of great matchups, like the Oklahoma City Thunder VS Indiana Pacers game. This matchup features two teams fighting for a spot in the playoffs.
Although Oklahoma won in the last game between these teams, the Pacers are the ones who have been dominating the series lately, winning 6 out of their last 8 matchups.
At MatchPlug you're sure to get the best previews and predictions on different basketball games, with detailed analysis. On that note, we offer you some of the best NBA Predictions Tonight and available odds for the Oklahoma City Thunder and Indiana Pacers game.
Predictions and Betting Preview for Oklahoma City Thunder VS Indiana Pacers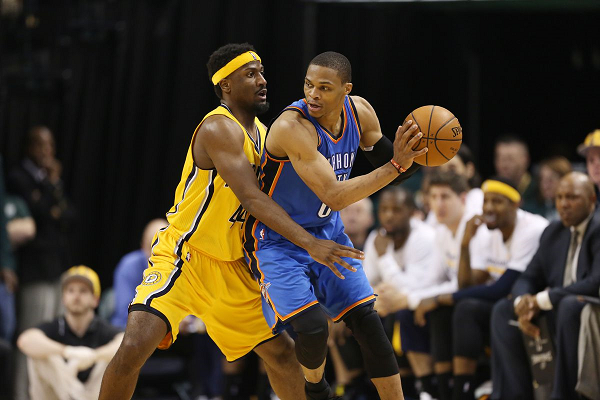 Venue: Paycom Center, Oklahoma City, Oklahoma
When: Wednesday, January 18, 2023
Time: 17:00 GMT
Teams to play: Oklahoma City Thunder and Indiana Pacers
NBA Expert Picks: SPREAD -4.5
Odds as given on 1XBet and BetMGM.
Read also: San Antonio Spurs Break NBA Regular Season Game Attendance Record
Betting On The Oklahoma City Thunder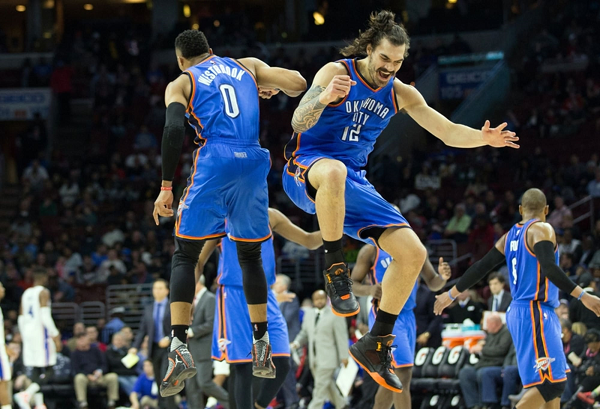 Season Record: 21-23
1XBet Spread: -4.5
1XBet Moneyline: 1.664
1XBet Over/Under: Under 239.5
BetMGM Spread: -4.5
BetMGM Moneyline: 1.55
BetMGM Over/Under: Over 240.5
The Oklahoma City Thunder are presently in 12th place in the Western Conference but are just 1.5 games behind the team in 6th place. They have faced the same challenges as the Pacers this season.
In spite of making positive impressions in the league, Oklahoma is battling with taking the next step to establish itself as a true playoff contender.
After playing four games on the road, the Thunder has returned home in the midst of an impressive three-game winning streak and only one loss in their past six games. During this stretch, they secured unbelievable victories over the Boston Celtics, Philadelphia 76ers, Dallas Mavericks, and Brooklyn Nets.
The Brooklyn Nets were the Thunder's most recent opponent in their last win under coach Mark Daigneault. Even after trailing behind for most of the game, they produced an outstanding fourth quarter, winning 37-22 to secure a 112-102 victory.
Betting On The Indiana Pacers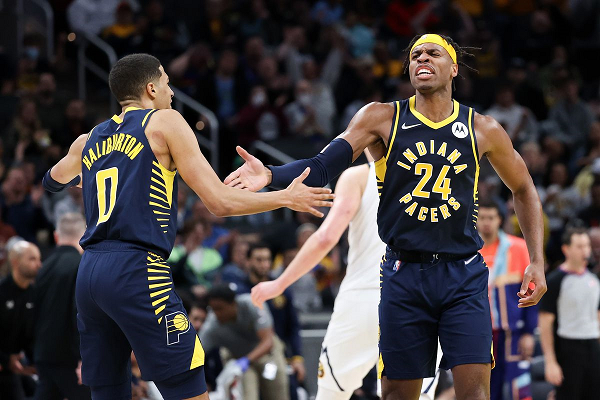 Season Record: 23-21
1XBet Spread: +4.5
1XBet Moneyline: 2.805
1XBet Over/Under: Over 239.5
BetMGM Spread: +4.5
BetMGM Moneyline: 2.50
BetMGM Over/Under: Over 240.5
The Indiana Pacers who possess a winning record, now place in 8th position in the Eastern Conference and are only 2.0 games off of a playoff spot. The team struggles with consistency. Indiana has lost four consecutive games due to Tyrese Haliburton's injury which will keep him absent for a few weeks.
Indiana's most recent loss was last Monday at an uphill visit to the Milwaukee Bucks. While they played without Giannis Antetokounmpo, their top player, they managed a 119-132 score thanks to Myles Turner and T.J. McConnell who contributed 30 and 29 points, respectively.
Their poor performances on road games have taken a toll on the Pacers this season, especially with a record of 8 wins and 12 losses on the road, giving up an average of 117.1 points allowed. Additionally, their offense has also been unproductive too on the road, averaging only 112.7 points scored.
See Steph Curry Makes NBA History On Sunday In Chicago Bulls VS Golden State Warriors
MatchPlug Prediction
Offensively, the Oklahoma City Thunder have been a strong team, presently averaging 116.8 points scored per game. The offense is led by Shai Gilgeous-Alexander who is one of the NBA's top scorers and backed by Josh Giddey whose recent high-level performance hasn't gone unnoticed.
The Indiana Pacers who often struggle with their defense when playing on the road, have a good reason to be concerned. They also tend to reduce their offensive output; which will no doubt help the Thunders, who don't play always solid defense.
Having taken this into consideration, NBA Picks for Tonight expect the Thunder team who are in great shape and playing at home where they have the best results (13-9), to set the tone and win over the Pacers who are fighting for their fourth straight victory.
Final Prediction: Oklahoma City Thunder Spread.
More NBA Previews: