San Jose Earthquakes VS Toronto FC is a game between a home side that promises to emerge winners with their strong defence and skilled forwards, and visitors who can dominate with super-fast attackers and excellent midfield play.
The stakes are high for this one, and bettors can predict who will win. However, this game will be one for the ages.
MatchPlug remains one of the best places to go for the Best Betting Tips Today and accurate MLS Picks culled from reputable sportsbooks. We have analysis, picks, and odds for today's head-to-head between San Jose and Toronto FC.
See MLS Matchday 5: Portland Timbers VS LA Galaxy Predictions
Predictions and Betting Preview for San Jose Earthquakes VS Toronto FC Matchday Game 5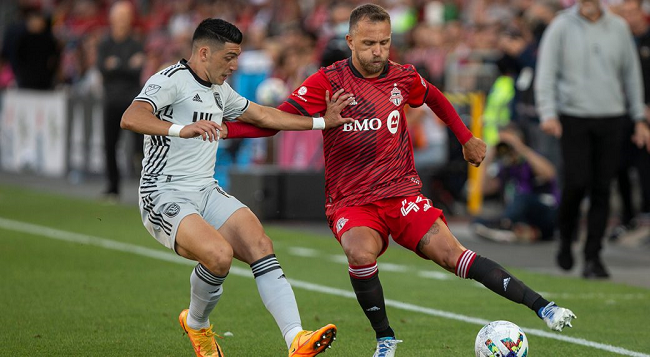 Venue: PayPal Park, California, United States
When: Saturday, March 25th, 2023
Time: 19:30 GMT
Teams to play: San Jose Earthquakes and Toronto FC
PICKS: MONEYLINE 1.83
Odds as provided by 1XBet.
Betting On San Jose Earthquakes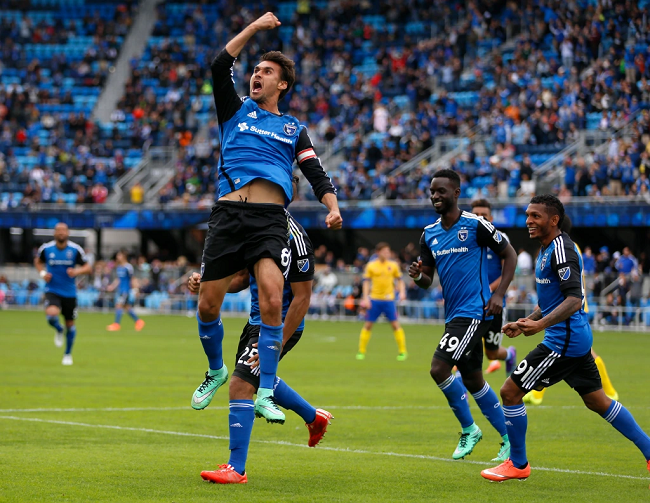 1XBet Spread: -1.5
1XBet Over/Under: Over 2.5
1XBet Moneyline: 1.83
San Jose Earthquakes played four games this season and each of them had a different ending. They won two matches and lost the other one too. This puts them at 6 points and places them in 7th position in the MLS Western Conference ranking.
Although no high scorers have emerged, the Earthquakes scored in 4 matches and allowed 6 goals against them. This gives them a -2 goal difference, but if they win today's match, they may advance to second place, earning 9 points at the beginning of the season.
San Jose seems to have great luck, as they've won two of their games at home.
Possible Lineup: (4-3-3): JT Marcinkowski; Carlos Akapo, Rodrigues, Jonathan Mensah, Miguel Trauco; Carlos Gruezo, Cameron Cilley, Jackson Yueill, Cristian Espinoza, Jeremy Ebobisse, Cade Cowell.
Betting On Toronto FC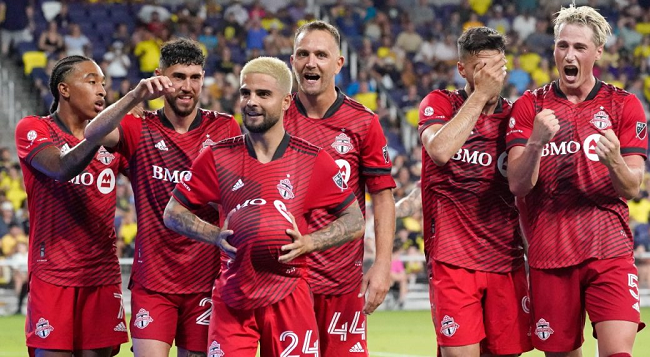 1XBet Spread: +1.5
1XBet Over/Under: Under 2.5
1XBet Moneyline: 4
On the other side of the field, we have Toronto FC the Eastern Conference team that is in 8th place in the table. They played four games so far, winning one, drawing two and losing one. This gives them 5 points. If Toronto wins, they can catch Cincinnati which is in 3rd place.
The team have been generous with goals, with 6 goals scored so far, giving them a ratio of 1.5 goals per game. But, they allowed 5 goals. Toronto must strengthen its defence too so that conversions become points at the end of today's game with the Earthquakes.
They haven't had much luck playing at home so far, recording one draw and one loss, losing 3 goals. However, their tie was against Atlanta United, one of MLS' best teams.
Possible Lineup (4-4-2): Sean Johnson; Richie Laryea, Matt Hedges, Sigurd Rosted, Raoul Petretta; Michael Bradley, Mark-Anthony Kaye, Brandon Servania, Federico Bernardeschi; Jonathan Osorio, DeAndre Kerr.
MatchPlug Prediction
Two teams from different conferences with similar playing styles will clash today.
While they've both failed to score significant goals this campaign, the Earthquakes clearly have a better goal ratio and won more.
Toronto FC did not convince in road matches, but they defeated Inter Miami, a team with almost the same numbers as San Jose.
Experts expect this match to be a close one, which will end in a draw.
More From MLS: