Boston Red Sox VS New York Yankees battle it out in another make-up match for their ongoing series. They were supposed to play on Monday Night and instead ended up playing a doubleheader on Thursday.
New York swept both matches to tie Boston at 73-72, but Wednesday's game was rained out. The Yankees won the first game 3-2 and the second game 4-1.
So, both sides will play a doubleheader today and this is the coverage for the first game happening at Fenway Park. The proposed starters for Game 1 are Michael King (4-5. 2.92 ERA) for New York and Tanner Houck (4-9, 5.28 ERA) for Boston.
See the MLB best bets today, predictions, picks, and odds for Red Sox VS Yankees on MatchPlug. We are a Hot Prediction Site where you can find accurate previews of MLB matches.
Predictions And Betting Preview For Boston Red Sox VS New York Yankees MLB Regular Season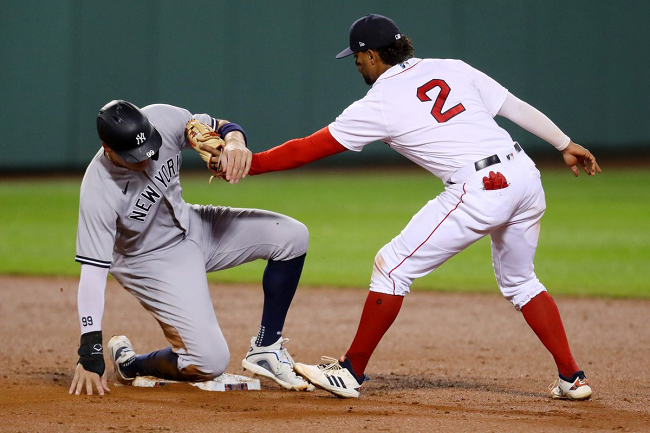 Venue: Fenway Park, New York City, New York.
When: Thursday, September 14th, 2023
Time: 18:35 GMT
Teams to play: Red Sox and Yankees. 
MLB Expert Picks: MONEYLINE 1.82.
Odds by 1XBet and BetMGM.
Betting On The Boston Red Sox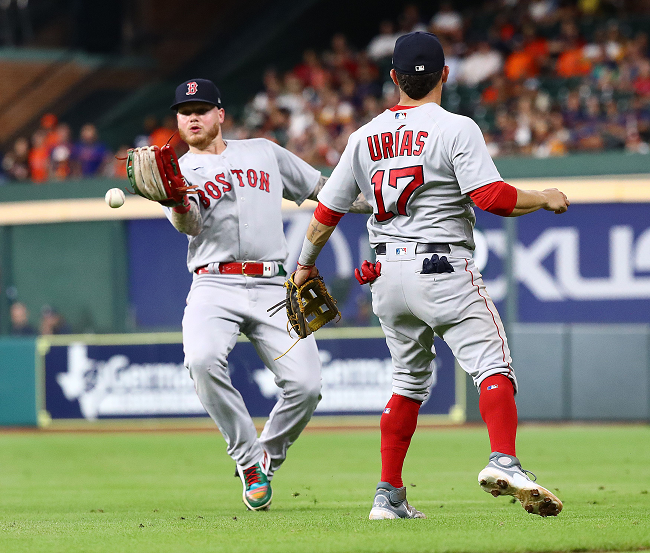 1XBet Spread: +1.5
1XBet Moneyline: 1.82
1XBet Over/Under: Over 9.5
BetMGM Spread: -1.5
BetMGM Moneyline: 1.83
BetMGM Over/Under: Under 9.
The Boston Red Sox should sweep this series or at least win three games to have a shot. They and New York are trailing 7.5 games behind Seattle for the last playoff spot. Tuesday was bad, particularly for the lineup, where the Red Sox went 0-for-19 with players in scoring position and had only 13 hits and three runs in two games.
At this rate, Boston may have to allow younger players to get in on the action and they did so in Game 2 when rookie OF/SS Ceddanne Rafaela hit his first career homer.
In Game 1, Boston will send right-hander Tanner Houck to the mound. Houck has made only four starts since being absent for two months due to a facial fracture from a line drive against the Yankees. In his last start against the Orioles, he allowed five runs in 5.1 innings on Friday. Houck has started six games and played in 11 against the Yankees in his career, going 2.39 ERA with 33 strikeouts in 37.2 innings.
Betting On The New York Yankees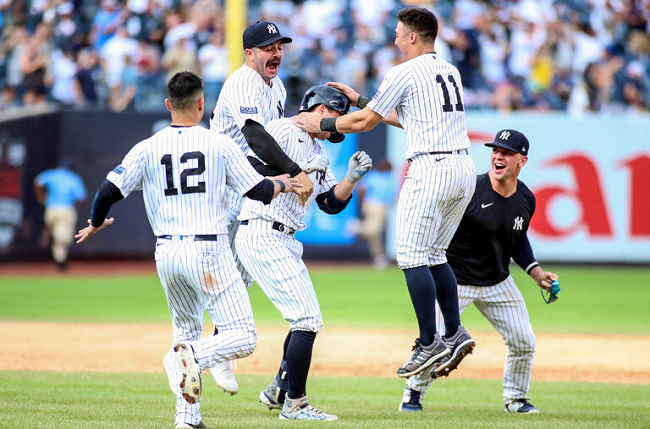 1XBet Spread: -1.5
1XBet Moneyline: 2.01
1XBet Over/Under: Under 9.5
BetMGM Spread: +1.5
BetMGM Moneyline: 2.00
BetMGM Over/Under: Over 9.
The numbers game indicates that the New York Yankees are done. They've won three consecutive games, but they are 7.5 games behind the final wild-card spot, which is the Mariners at 81-65 with 17 matches to go. To the Yankees, they could have just given up. But by sweeping Tuesday's doubleheader, that was the first time at Fenway Park in 17 years.
New York is short of a dominant starter besides Gerrit Cole, so they rely on a bullpen that has a 3.10 ERA. Michael King is one of those pitchers, who just wants to go five innings and allow the bullpen do the rest. He's permitted two runs in his last two starts and struck out 13 in 10 innings. King allowed only two runs over his last four starts and before then, was coming out of the bullpen.
MatchPlug Prediction For Boston Red Sox VS New York Yankees
Despite the Red Sox owning the series this year, the Yankees are playing way better baseball, winning 11 of their last 15 games. They accomplished this feat by pitching excellently and having a supportive bullpen. King did a nice job when asked to start. Overall, he is 2-2 with a 2.06 ERA on the road and is 1-0 with a 1.29 ERA over his last 3 games. Meanwhile, Houck is 3-5 with a 5.09 ERA during the day and is 2-4 with a 5.76 ERA at home.
Prediction: Boston Red Sox Monyeline.
More From MLB:
MLB EXPERT PICKS: New York Mets VS Arizona Diamondbacks betting Predictions.