Dallas Stars VS Vegas Golden Knights play in Game Three of the Western Conference Final.
Vegas sat up and won both home matches in overtime to take a 2-0 series lead. While Dallas was composed to even up the series but allowed a late goal and a goal in overtime and are going back home in a 0-2 series hole.
The Golden Knights will want a 3-0 series lead to dominate this game and the Stars hope to make their way back into the series as a top contender.
MatchPlug is a Hot Prediction Site, you can count on for NHL Predictions today surrounding Dallas Stars VS Golden Knights.
Betting Preview for Dallas Stars VS Vegas Golden Knights NHL Playoffs Game 3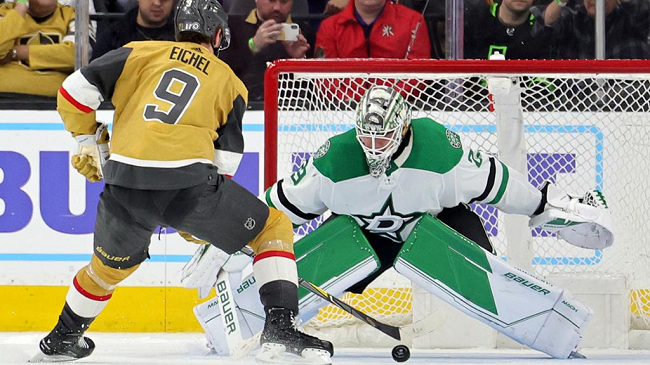 Venue: American Airlines, Center, Dallas.
Date: Tuesday, May 23rd, 2023
Time: 17:00 GMT
Teams to play: Dallas Stars and Vegas Golden Knights.
NHL Picks: MONEYLINE 2.185
Odds as provided by 1XBet and BetMGM.
Betting On The Dallas Stars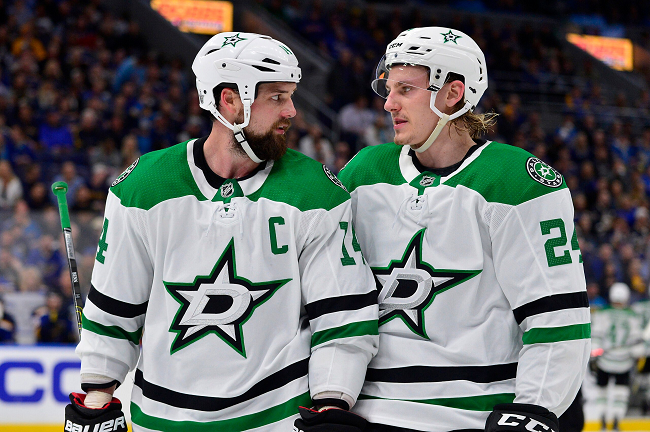 Season Record: 47-21
1XBet Spread: 0
1XBet Total: Over 5.5
1XBet Moneyline: 2.185
BetMGM Spread: -1.5
BetMGM Total: Under 5.5
BetMGM Moneyline: 1.70
The Dallas Stars fell in overtime in successive games with their offense, which scored 52 goals in the playoffs, refusing to sit up, scoring just five goals in the series. Jason Robertson, Roope Hintz, and Joe Pavelski scored 3 goals and 5 assists to head the top two lines but the other offense members struggle.
Dallas hopes that Jamie Benn and Tyler Seguin will step up as they already scored 54 goals and 74 assists this year but only have one goal in the series so far.
The Stars' offense has disappointed them, but the defense struggled too, allowing 7goals in the series. Miro Heiskanen, Esa Lindell, and Ryan Suter led the top two pairings but the rest of the unit struggled, allowing opponents to find open shots on the net willingly. Furthermore, Jake Oettinger struggles, allowing 7 goals on 61 shots.
Betting On The Vegas Golden Knights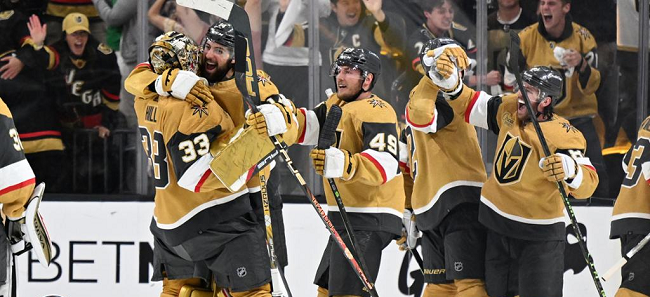 Season Record: 51-22
1XBet Spread: 0
1XBet Total: Under 5.5
1XBet Moneyline: 3.048
BetMGM Spread: +1.5
BetMGM Total: Over 5.5
BetMGM Moneyline: 2.20
The Vegas Golden Knights have commandeered the series with their offensive delivery, scoring 7 goals in the first 2 games. Mark Stone and Chandler Stephenson scored two goals and 4 assists to lead the top 2 lines but the rest of the offense stepped up too.
William Karlsson, Brett Howden, and Jonathan Marchessault combined for four goals and an assist while Zach Whitecloud and Alec Martinez added three assists from the point to open up the offense.
Vegas' offense has been good but their offense stepped up too, allowing five goals in the series. Alex Pietrangelo and Alec Martinez lead the top 2 lines while Whitecloud, Brayden McNabb, and Nicolas Hague sat up too, creating turnovers in three zones and obstructing shots on the net.
Goaltender Adin Hill has done well so far in the series, saving 59 of the 64 shots he was confronted with.
MatchPlug Prediction
The Golden Knights have a 2-0 series lead under their belt and are one victory away from the Stanley Cup Final. But, the Stars lost the first two matches in overtime, they want to dominate this matchup happening on their home ice.
Dallas wants a comeback after scoring just two goals in Game Two and will score more goals with Robertson, Hintz, and the other players in the forward unit taking the puck into the offensive zone and creating open shots.
They should curb Vegas' offense using Heiskanen, Lindell and the rest of the defensive unit stepping up at the blue line and shaving off angles to the net on the rush as they limit shooting lanes. Oettinger should get enough chances to make big saves.