Dallas Stars VS Vegas Golden Knights go again in Game 4 of the Western Conference Final in what has become a one-sided series.
Vegas have won the first three matches and are one victory away from clinching the Stanley Cup Final. Dallas on the other hand lost the first 2 matches over time but imploded in Game 3 to enter a 0-3 series hole.
The Golden Knights intend to advance to the Stanley Cup Final, while the Stars will do anything to avoid being knocked out. Game 4 should be an intense and thrilling one at that.
If you're planning to wager on Knights VS Stars and need some accurate Prediction today, then use this NHL Predictions today curated by MatchPlug.
Betting Preview for Dallas Stars VS Vegas Golden Knights NHL Playoffs Game 4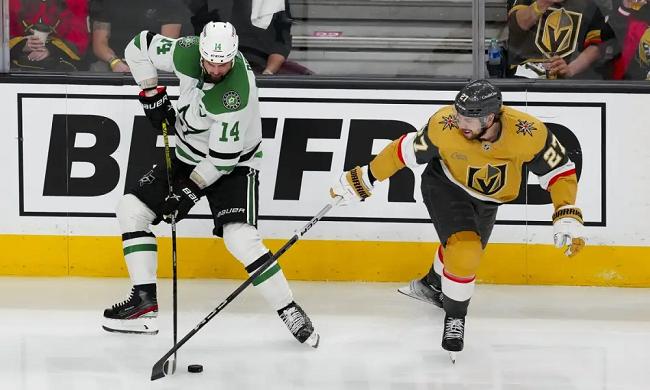 Venue: American Airlines, Center, Dallas.
Date: Thursday, May 25th, 2023
Time: 17:00 GMT
Teams to play: Dallas Stars and Vegas Golden Knights.
NHL Picks: MONEYLINE 2.435
Odds as provided by 1XBet and BetMGM.
Betting On The Dallas Stars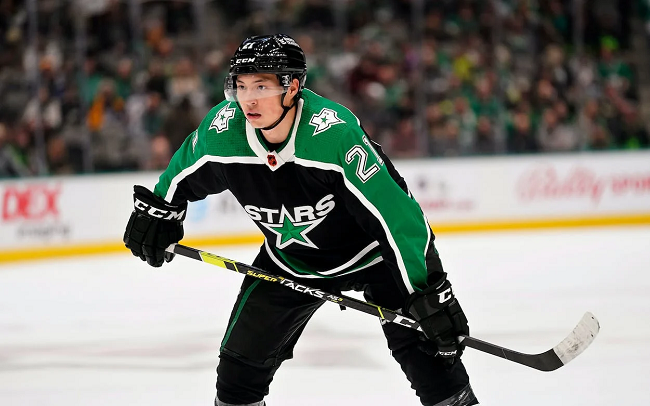 Season Record: 82-47
1XBet Spread: -1.5
1XBet Total: Over 5.5
1XBet Moneyline: 2.435
BetMGM Spread: -1.5
BetMGM Total: Under 5.5
BetMGM Moneyline: 1.87
The Dallas Stars have come undone in this series with their offense disappointing them, scoring just 5 goals in the 3 games. Jason Robertson, Joe Pavelski, and Roope Hintz scored 3 goals and 5 assists but the other offense members struggle.
Dallas hopes that Miro Heiskanen and Ryan Suter will rise to the occasion as they include 14 goals and 84 assists from the point this season but scored just one goal and 2 assists in this series.
Their offense disappointed the team, but the defense isn't any better, permitting 11 goals. Heiskanen, Suter, and Esa Lindell head the top two pairings but the other members struggle, allowing the Knights to find open shots on the net and at will. Goaltender Jake Oettinger performed poorly too, failing to save 10 goals on 66 shots.
Betting On The Vegas Golden Knights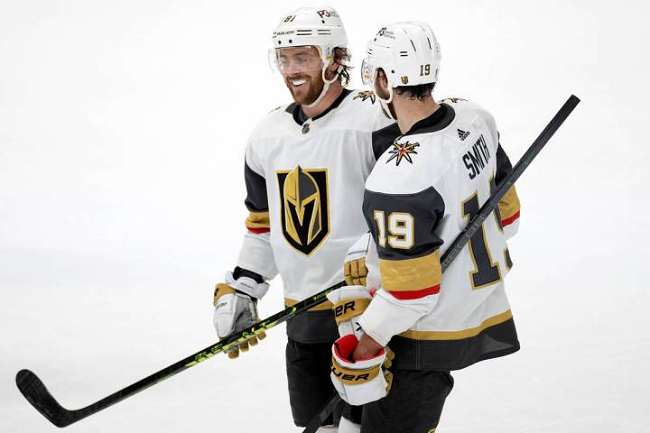 Season Record: 82-51
1XBet Spread: +1.5
1XBet Total: Under 5.5
1XBet Moneyline: 2.685
BetMGM Spread: +1.5
BetMGM Total: Over 5.5
BetMGM Moneyline: 1.95
The Vegas Golden Knights have controlled the Western Conference Final with their offense taking charge and scoring 11 goals. Ivan Barbashev and Jonathan Marchessault scored three goals and 4 assists to head the top two lines but the other offense members have sat up too.
Mark Stone, Chandler Stephenson, and Nicolas Roy share 2 goals and 7 assists from the point to help them open the offense.
Vegas' offense has been good, but it is their defense that held up the team, permitting just 5 goals with a shutout in Game 3. Alex Pietrangelo and Alec Martinez head the top pairing while Zach Whitecloud, Shea Theodore and Brayden McNabb added depth to the unit, creating turnovers in all 3 zones and limiting shots on the net.
Goaltender Adin Hill stepped up too in this series, preventing 93 out of the 98 shots he faced.
MatchPlug Prediction
Dallas wants to avoid eliminating, but Vegas has dominated the series and hope to end things by controlling Game Four too.
The Knights scored 11 goals in the series and should keep Stone, Barbashev and the other forward unit busy with goals. They'll take the puck into the offensive zone and create open shots with powerful passes to the slot and near the net.
Vegas has allowed just 5 goals through three matches and should curb Dallas'offense with Pietrangelo, Martinez and the other defensive unit creating turnovers in the defensive zone and limiting shooting lanes. This should give Hill the chance to make many big saves to secure the win.
The Knights should save Game Four to sweep the contest and move to the Stanley Cup Final.
Final Prediction: Vegas Golden Knights Moneyline.