Boston already lost two games in this series at home, and Miami Heat VS Boston Celtics will prove if they will remain in the game or if they will be going home.
The Celtics are already in deep waters, 0-2 travelling to Miami for Game 3 of their Eastern Conference finals game. Tipoff is tonight at the Kaseya Center in Miami.
In addition to the breakdown of Miami VS Boston, this MatchPlug preview also covers NBA Betting predictions, picks, odds, and Todays Prediction.
Predictions and Betting Preview for Miami Heat VS Boston Celtics Game 3 Eastern Conference Finals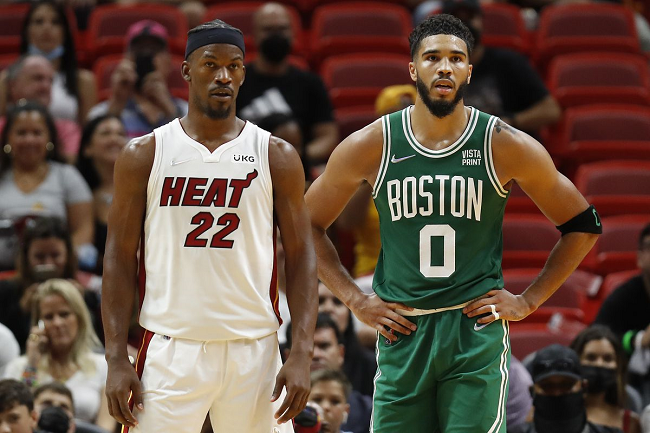 Venue: American Airlines Arena, Miami.
When: Sunday, May 21st, 2023
Time: 17:30 GMT
Teams to play: Miami Heat and Boston Celtics.
 NBA Expert Picks: MONEYLINE 1.685
Odds by BetMGM and 1XBet.
Betting On The Mami Heat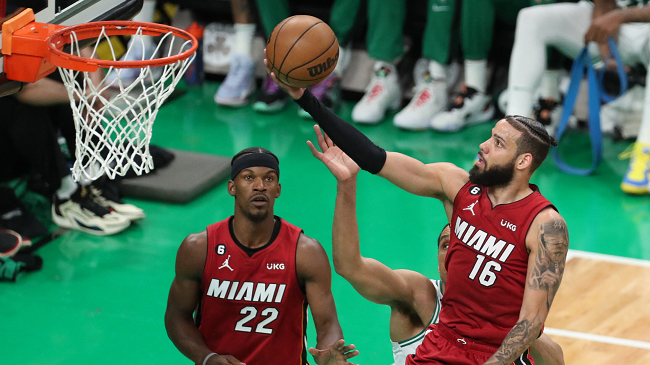 Regular Season Record: 44-38
1XBet Spread: +3.5
1XBet Moneyline: 2.75
1XBet Over/Under: Over 213.5
BetMGM Spread: +3.5
BetMGM Moneyline: Under 214.5
BetMGM Over/Under: 2.45
Miami keeps defying the odds. They were the 8th seed who lost the first play-in game and almost didn't make it to the tournament as the 8th seed and are now 2 wins away from reaching the NBA Finals. 
They defeated the Boston Celtics in Game 2 of the Eastern Conference finals with a 111-105 and are now back to Miami hoping to close it out. Jimmy Butler heads the Heat with 27 points, 8 rebounds, and 6 assists and made some huge buckets down the road, as they clean an 8-point deficit at the end of the fourth quarter.
Miami outscored the Celtics 36-22 in the last stanza, on Boston's home court in a must-win match.
"We've got some dogs, and I love it. I love every bit of it," Butler said after the game, to the NY Post. "Guys never quit. We never give up. We love playing with one another. We've got so much faith and trust in one another."
About his fourth-quarter quarrel with Williams, Butler said he thrives on it. "Some healthy competition. I ain't going to lie to you. Healthy competition. And I love it. I'm always here to compete. I like to talk, at times. As long as we get the win, I'm good with it." Bam Adebayo had a great game as well with 22 points, 17 rebounds and 9 assists, while Caleb Martin added 25 points.
Betting On Boston Celtics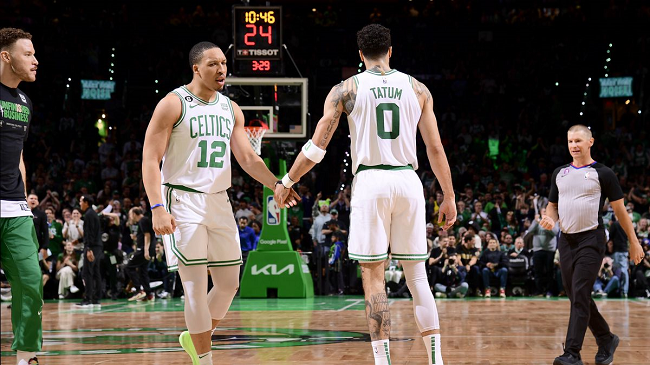 Regular Season Record: 57-25
1XBet Spread: -3.5
1XBet Moneyline: 1.685
1XBet Over/Under: Under 213.5
BetMGM Spread: -3.5
BetMGM Moneyline: 1.57
BetMGM Over/Under: Over 214.5
The Boston Celtics are in trouble again, after blowing a fourth-quarter lead and losing to the Miami Heat in Game 2 of the Eastern Conference finals. They are 0-2 down and move to Miami for Game 3. 
Their loss was heartbreaking as they led most of the time, but they hung around and then made big shots in the fourth quarter, some stops and overtook the Celtics to win 111-105.
"At the end of the day, we have a real, real decision to make," Celtics forward Grant Williams said, reported ESPN. "And that decision is going to be, are we going to come back and really set the tone for the rest of this year and really make a statement, or are we going to come out and lay down? And I don't think this team is built for laying down."
Williams has an altercation with Jimmy Butler in the fourth quarter, but it motivated Butler, who made some big buckets. Boston's Jayson Tatum and Jaylen Brown couldn't keep up, leaving in the first quarter. Tatum heads Boston with 34 points and 13 rebounds, while Brown added 16 points.
MatchPlug Prediction
The Boston Celtics are three-point favourites in this match. And it is left for the Miami Heat to get some respect as a worthy contender in this series. 
But it is hard to favour the Celtics in this series, especially since the Heat hasn't lost at home since the playoffs began. Boston is the higher seed and the more skilled team, but there is not much faith from the experts that they can close out a game in crunch time, particularly against a Miami team that has played big constantly.
Boston are 0-4 against the spread in their last 4 meeting versus Miami. The Celtics may win this match but just by a bucket late. Miami may be getting the points.