Miami Heat VS Memphis Grizzlies is one of the other matches happening as part of the 140th game day of the NBA.
The last time these teams met was on December 6, the Grizzlies beat Heat 101-93 on their home court. What will today's matchup hold for the two teams?
An in-look into their H2H scores shows that out of the 38 matches these sides played, Memphis own 20 games and Miami scored 18 victories. When making a prediction for this match, also consider the last meeting where the Grizzlies won.
For the best NBA Prediction Tonight for Miami and Memphis, you can count on MatchPlug for accurate information, including the Basketball Predictions and odds for other NBA games.
Predictions and Betting Preview for Miami Heat VS Memphis Grizzlies NBA Regular Season Game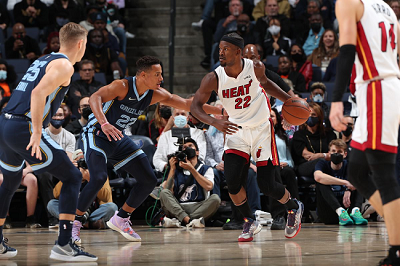 Venue: Miami-Dade Arena, Miami, Florida
When: Wednesday, March 15th, 2023
Time: 16:30 GMT
Teams to play: Memphis Grizzlies and Miami Heat
NBA Expert Picks: MONEYLINE 1.685
Odds by BetMGM and 1XBet.
Betting On Miami Heat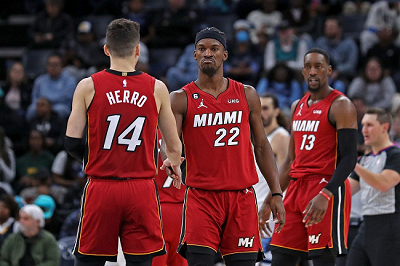 Regular Season Record: 37-33
1XBet Spread: -3.5
1XBet Moneyline: 1.685
1XBet Over/Under: Over 220.5
BetMGM Spread: -3.5
BetMGM Moneyline: 1.57
BetMGM Over/Under: Under 220.5
Miami Heat is not in the best form to withstand this matchup, they managed to win just 5 victories in the last 13 games they played.
However, despite this record, Miami is still 7th place in the Eastern Conference standings. When backing this team note that they showed exceptional performance in their home matches. Heat lost only 13 games out of 36 matches played on its home court; the 5th indicator in the East.
Betting On The Memphis Grizzlies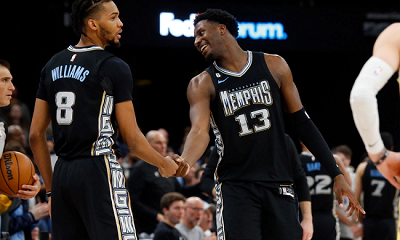 Regular Season Record: 41-26
1XBet Spread: +3.5
1XBet Moneyline: 2.75
1XBet Over/Under: Unde 220.5
BetMGM Spread: +3.5
BetMGM Moneyline: 2.45
BetMGM Over/Under: Over 220.5
The Memphis Grizzlies are also not in the best form; they took 3 defeats in the past 6 games. But even with these results, the Grizzlies are second-line in the Western Conference standings.
Furthermore, when predicting for Memphis, pay attention to the fact that throughout this season, the Grizzlies have played terrible matches on the court of their opponents. They lost 21 times in 34 road games, the ninth indicator in the west.
MatchPlug Prediction
Both Miami Heat and Memphis Grizzlies are not in the best position for today's match. Miami only won 5 out of 13 games, while Memphis lost three games out of six, we'll say they're pretty much evenly matched in playing capacity.
When placing your bets for this game, please consider that the meeting will happen on Miami's home court, because it might turn the tides of the game. This season, Heat has shown outstanding performance in home matches, only losing 13 times out of 36 games played on its court.
Grizzlies, on the other hand, have been found wanting in home matches; they lost 21 times in 34 games on the road.
Both teams might be bad, but it is fairly safe to say that the hosts (Miami Heat) are better off than their guests.
Final Prediction: Win Miami Heat.
More NBA Previews:
NBA Expert Picks: Houston Rockets VS Los Angeles Lakers Predictions Tonight