Today, in Cleveland Cavaliers Vs Boston Celtics, Boston will be playing its third game in 4 days, as it travels to Cleveland.
On Sunday night, the Celtics played against the New York Knicks. While the Cavaliers won two of their last 3 games, sacking the Detroit Pistons in a 114-90 final on Saturday.
For a well-rounded Betting preview of the Celtics and Raptors game, you can visit MatchPlug. We have the best NBA Predictions Tonight for top games in this league.
Predictions and Betting Preview for Cleveland Cavaliers Vs Boston Celtics NBA Regular Season Game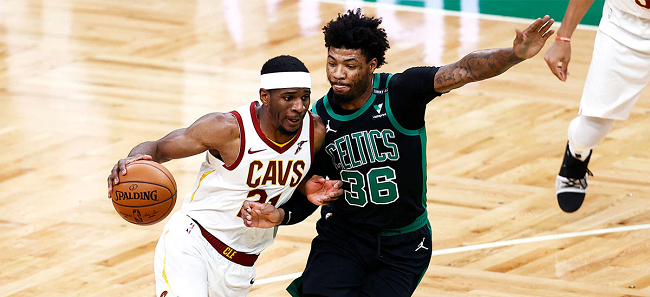 Venue: Quicken Loans Arena, Cleveland.
When: Monday, March 6th, 2023
Time: 16:00 GMT
Teams to play: Cleveland Cavaliers and Boston Celtics 
NBA Expert Picks: SPREAD -7.5
Odds by BetMGM and 1XBet.
Betting On The Cleveland Cavaliers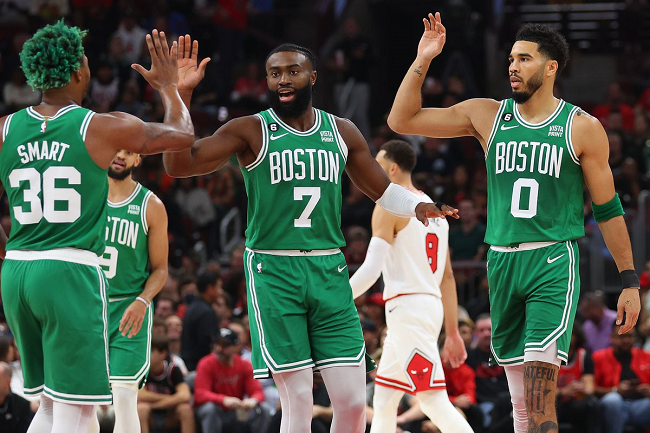 1XBet Spread: -7.5
1XBet Moneyline: 1.34
1XBet Over/Under: Under 218.5
BetMGM Spread: -7.5
BetMGM Moneyline: 1.28
BetMGM Over/Under: Under 218.5
The Cleveland Cavaliers were extremely hot going into the All-Star break, winning seven straight games from the end of January to the middle of February.
Then they lost 4 out of their next 5 games, including last Wednesday's game against the Celtics. But, they quickly got up on their feet to dominate the Detroit Pistons on Saturday, bringing in a 114-90 win.  Every Cavalier present, contributed to the success of this match, Darius Garland scored 21 points, Donovan Mitchell added 20, and Evan Mobley topped it off with a double-double; 16 points and 11 rebounds.
Although Mitchell sprained a finger in the third quarter, he is expected to play tonight's match.
Cleveland places fourth in the Eastern Conference standings, resting 2.5 games behind the Philadelphia 76ers for third place. They are 1.5 games ahead of the Knicks, this makes every game they play in the Eastern Conference now, critical.
The Cavaliers have depended too much on its top-ranked defense this campaign because its offense is No.26 in the league in scoring (112.0). Donovan Mitchell leads the way with 27.4 points and 4.8 assists per game, and Darius Garland is pulling 22.0 points and 7.9 assists. Evan Mobley on his own part added a notable interior presence, averaging 15.9 points and 8.9 rebounds. 
Today they'll be facing a Boston defense that places 8th allowing 112.1 points per game.
Betting On The Boston Celtics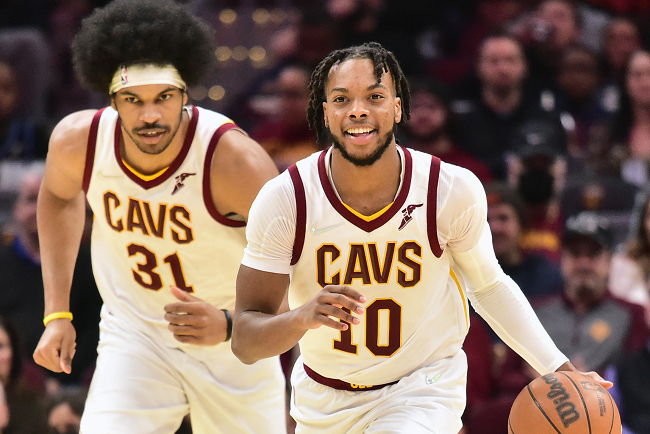 1XBet Spread: +7.5
1XBet Moneyline: 4.3
1XBet Over/Under: Over 218.5
BetMGM Spread: +7.5
BetMGM Moneyline: 3.80
BetMGM Over/Under: Over 218.5
The Boston Celtics would be playing a back-to-back today night after hosting the Knicks on Sunday night in another Eastern Conference battle. They won 9 of 11 games before losing the last two of their three games – the Knicks last week Monday and Brooklyn Nets on Friday.
Tonight would be an immediate rematch of when the Cavaliers and Celtics played last week Wednesday, with Boston securing a 117-113 final. They were paced by 41 points from Jayson Tatum, who had 11 rebounds and 8 assists. They couldn't ride on that performance, getting thrown off their game by the Nets as 10-point favourites on Friday night.
That game was one of the worst showings the Nets have had this season, as they blew a whole 28-point lead and scored only 41 points in the second half. Boston is contesting to be the top seed in the Eastern Conference, going into Sunday night's slate a half-game back of the Milwaukee Bucks in the standings. 
They are 3.5 games ahead of the Philadelphia 76ers and 7.5 games ahead of New York in the Atlantic Division. Center, Robert Williams got off the court in the third quarter and didn't come back, he was held out of Sunday's game too. Williams will miss 7-10 days, so he won't be playing today.
Malcolm Brogdon is another player that missed Sunday's game due to an ankle injury and his presence is questionable for today's match. Presently, Boston ranks fourth in the NBA in scoring (117.5) and is playing a Cleveland defense that leads the league (106.4).
MatchPlug Prediction 
The Cleveland Cavaliers have been one of the best home teams in the NBA this season, going 27-7 in 34 outings. They also covered the spread at a 21-11-2 clip in those matches, so they've been a great option to bet on at home.
NBA Expert Picks say, today's game is another profitable moment to back the Cavaliers, as the Boston Celtics are on the second leg of a back-to-back and will lack the energy to engage the top defense in the league.
The Cavaliers are coming off a win against the Pistons and have all the motivation to get back at the Celtics for winning them last week. The Boston team is struggling with injuries, which is another good reason to support the Cavaliers today.
Final Prediction: Cleveland to Cover.