MLS offers a befitting Eastern Conference duel which features New England Revolution VS Nashville FC, two tough teams under watchful eyes, intending to maintain the good form they have presently.
This game is important for both sides because points will be deducted in the bid to reach the playoffs.
A game is afoot, and of course, MatchPlug has brought the Best Betting Tips Today and MLS Predictions for New England Revolution and Nashville FC. Plus, the picks, odds, and other information for this match.
See: MLS Matchday 4 Prediction: Houston Dynamo VS Austin FC Predictions
Predictions and Betting Preview for New England Revolution Vs Nashville FC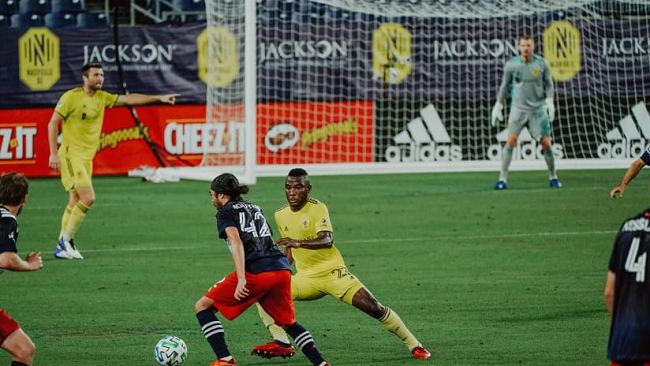 Venue: Gillette Stadium, Massachusetts
When: Saturday, March 18th, 2023
Time: 16:30 GMT
Teams to play: New England and Nashville.
MLS Picks: TOTAL OVER 2.5
Odds provided by 1XBet and BetMGM.
Betting On New England Revolution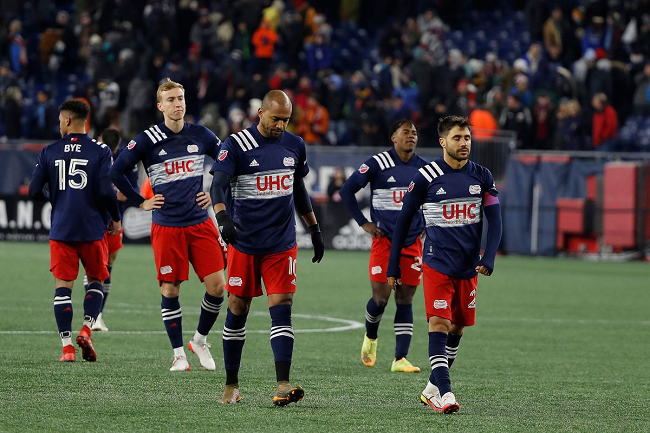 1XBet Spread: -1.5
1XBet Over/Under: Over 2.5
1XBet Moneyline: 2.395
BetMGM Over/Under: Over 2.5
Bet MGM Moneyline: 2.35
The New England Revolution got off the season with a perfect start. They registered two significant victories which placed them in a good position, however, they met the champions and lost their fire. Last game, they suffered a 4-10 defeat at the hands of LAFC.
No doubt, that loss dampened their spirits, as it was the first time they played against a strong team and emerged from the game as losers. However, losing to Los Angeles wasn't the most embarrassing part of the game: they shot just once and didn't come up with any threatening moves.
Furthermore, their defense failed the team, as New England was attacked at goal 18 times and, if not for the intervention of Dorde Petrovice, who made some great saves, they would have suffered a bigger loss.
Possible Lineup (4-3-2-1): Dorde Petrovic; Brandon Bye, Henry Kessler, Dave Romney, DeJuan Jones; Latif Blessing, Matt Polster, Noel Buck; Gustavo Bou; Dylan Borrero, Bobby Wood.
Betting On Nashville FC: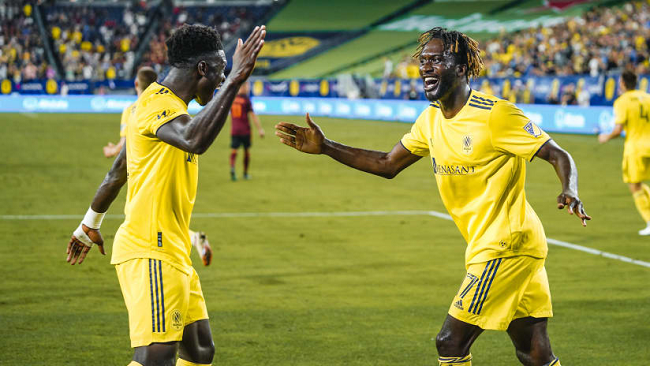 1XBet Spread: +1.5
1XBet Over/Under: Under 2.5
1XBet Moneyline: 2.965
BetMGM Over/Under: Under 2.5
Bet MGM Moneyline: 2.95
Nashville FC remains unbeaten this season, spotting two wins and one draw against the New York Red Bulls. The team has a great performance and is practical because they make things easy for everyone. Nashville is described as cold and meticulous, with two victories that mirror each other.
When playing NYFC, Nashville won 2-0, and they scored in the first half, dictating the pace of the game. Additionally, New York FC's desperation to equalize the scores, caused Nashville to score the second goal in the 80th minute.
The last game with Montreal was similar: they scored in the 37th minute and didn't score a second goal until the 89th minute. Whenever Nashville FC is in the lead, it is difficult to stop them.
Possible Lineup: (4-2-3-1): Joe Willis; Shaq Moore, Walker Zimmerman, Jack Maher, Daniel Lovitz; San Davis, Dax McCarthy, Fafa Picault, Hany Mukhtar, Jacob Shaffelburg, Teal Bunbury.
MatchPlug Prediction
New England is a little shaken up, while their opponent Nashville stays pragmatic and confident.
Experts believe that Nashville FC will win the New England Revolution in a way, New England won't recover from or equalize. 
More From MLS:
MLS Matchday 4 Prediction: FC Dallas VS Sporting Kansas City Predictions