San Francisco Giants VS Cleveland Guardians will conclude their three-game series in San Francisco this afternoon. San Francisco is fading fast in a bid to secure a second straight AL Central Division title, while Cleveland is still in the running for the NL Wildcard race.
Today's pitching for the matchup will feature lefty Logan Allen (7-7, 3.68) for the Guardians against Giants' lefty Kyle Harrison (1-1, 4.87). First pitch is scheduled for 3:45 PM EST.
Get the MLB best bets today, predictions, picks, and odds for Giants VS Guardians on MatchPlug. We are a Sure Prediction Site to get accurate previews on MLB matches.
Predictions And Betting Preview For San Francisco Giants VS Cleveland Guardians MLB Regular Season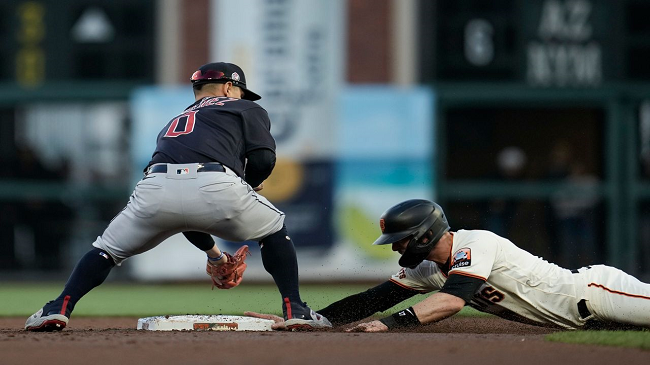 Venue: Oracle Park, San Francisco, California.
When: Wednesday, September 13th, 2023
Time: 21:10 GMT
Teams to play: Giants and Guardians
MLB Expert Picks: MONEYLINE 1.374
Odds by 1XBet and BetMGM.
Betting On The San Francisco Giants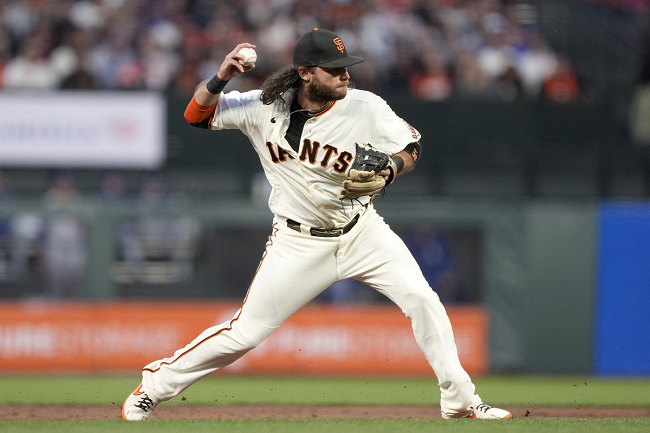 1XBet Spread: -1.5
1XBet Moneyline: 1.374
1XBet Over/Under: Over 7.5
BetMGM Spread: -1.5
BetMGM Moneyline: 1.70
BetMGM Over/Under: Under 7.5
The San Francisco Giants are still rooted firmly in the race for one of the last two wildcard spots in the National League with less than 20 matches to play. After going through a poorly timed six-game losing streak, San Francisco has now run off four straight wins.
Trailing 4-3 in the bottom of the tenth on Monday, they rallied for two runs courtesy of LaMonte Wade Jr.'s single to centre to conclude the walk-off win. They continue to fight four other teams for the remaining wild card spots.
Kyle Harrison will pitch for the Giants in tonight's game. He is 1-1 on the season in four starts, since being tapped by the Giants this season. He has permitted 19 hits in 20.1 innings of work with an ERA of 4.87. Harrison has a remarkable 11.5 K/9 rate and his WHIP sits at 1.28.
Betting On The Cleveland Guardians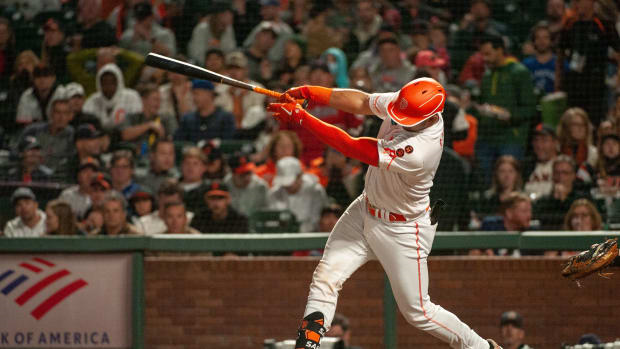 1XBet Spread: +1.5
1XBet Moneyline: 2.281
1XBet Over/Under: Under 7.5
BetMGM Spread: +1.5
BetMGM Moneyline: 2.20
BetMGM Over/Under: Over 7.5
The Cleveland Guardians' hope to make the playoffs is looking impossible after a 3-7 stretch of baseball entering Tuesday night's match in San Francisco. They have lost three successive games following Monday night's 5-4 defeat by the Giants in 10-innings. They led 4-3 after scoring one run in the top of the 10th but close Emmanuel Clase permitted two in the bottom of the 10th to collect his 9th loss of the season.
Logan Allen will pitch for the Guardians in today's series finale. He is 7-7 on the season in 22 starts including seven top starts. He has permitted 114 hits in 117.1 innings pitched with an ERA of 3.68. His K/9 rate is 8.7 and his WHIP is 1.34. In road matches, Allen is 5-3 in 11 starts with an ERA of 3.36 and 61 strikeouts in 56.1 innings pitched. He went 2-2 with an ERA of 4.15 while striking out 25 batters in 26 innings pitched for his last five games.
MatchPlug Prediction For San Francisco Giants VS Cleveland Guardians
Although Allen has been one of the Guardians' most consistent starters this season, he will be pitching for a Cleveland team that is now in must-win mode. The Giants have won four consecutive games entering Tuesday night's match and have won all of Harrison's two home starts this season.
Matter of fact, Harrison has an ERA of 3.28 at home in two starts with 16 strikeouts in 11.1 innings pitched. San Francisco can rely on him to get them into the sixth inning and turn the game over to the bullpen to finish off the light-hitting Guardians. Cleveland is 3-7 in its last ten games and has all but waved the white flag in the AL Central Division race. The Giants will outlast Cleveland on Thursday and secure the win.
Prediction: San Francisco Giants Moneyline.
Related Preview:
MLB EXPERT PICKS: Colorado Rockies VS Chicago Cubs betting Predictions.