Milwaukee Brewers VS San Francisco Giants will have the Giants resume their midwest swing when they journey from Minnesota to Milwaukee to play against the Brewers in the first match of a four-game weekend series.
The pitching for today will be done by the Giants' Logan Webb (3-5, 2.91). The Brewers are strapped at Eric Lauer, the designated start for today joined the injury list on Monday. Milwaukee is expected to deliver a bullpen game tonight.
Get the MLB best bets today for Brewers VS Giants from MatchPlug a Winning Prediction Site that covers all things Major League Baseball. You can find similar previews on our site.
Read: MLB EXPERT PICKS: Washington Nationals VS San Diego Padres betting Predictions
Predictions and Betting Preview for Milwaukee Brewers VS San Francisco Giants MLB Regular Season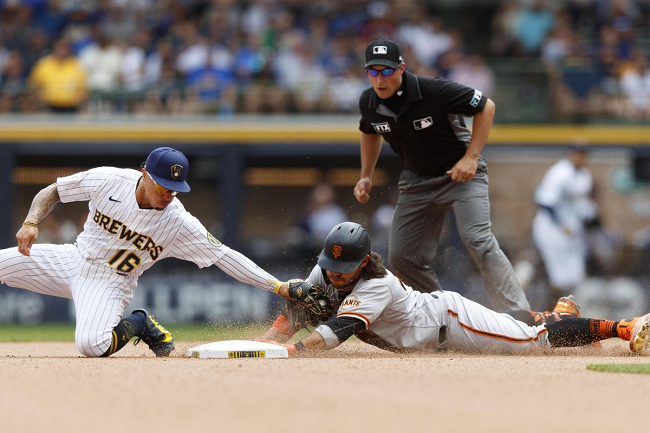 Venue: Family Field, Milwaukee, Wisconsin
When: Thursday, May 25th 2023
Time: 16:40 GMT
Teams to play: Milwaukee Brewers and San Francisco Giants.
MLB Picks: MONEYLINE 1.868
Odds by 1XBet and BetMGM.
Betting On The Milwaukee Brewers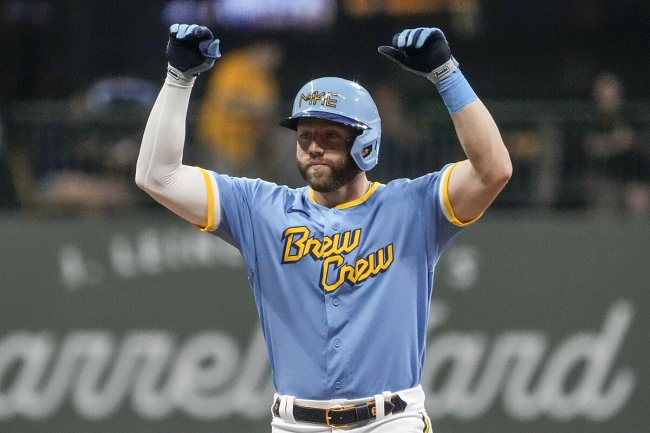 1XBet Spread: +1.5
1XBet Moneyline: 2.085
1XBet Over/Under: Over 9.5
BetMGM Spread: +1.5
BetMGM Moneyline: 2.05
BetMGM Over/Under: Under 9
The Milwaukee Brewers are still ahead of the Pittsburgh Pirates in the NL Central Division standings but have been inconsistent lately. They are 5-5 in their last 10 games entering into their series finale with the Houston Astros on Wednesday afternoon. The Brewers divided the first two matches of the series with the Astros, plus a 6-0 shutout win on Tuesday.
On Wednesday, the starting pitcher, Adrian Houser pitched 5.1 innings of shutout baseball to get his first victory of the season and secured a win for Milwaukee over Houston. Almost all the Brewers' scoring was through long ball with Willy Adames hitting a two-run shot and Owen Miller, Brian Anderson and Ryan Jeffers hitting solo shots in the win.
Milwaukee must survive a rough stretch in the absence of their starting pitchers to start the available season. Starters, Brandon Woodruff, Wade Miley and Aaron Ashby were joined on the injured list Monday by Lauer, who will take time off with a shoulder injury to his non-pitching hand.
The Brewers tagged Tyson Miller to take over for Lauer on the roster, although they haven't decided if he will be starting today or not. Miller has started in the past but has been exclusively used as a multi-inning reliever this year. He appeared three times for the team this season and permitted a run in 4.2 innings of work.
Betting On The San Francisco Giants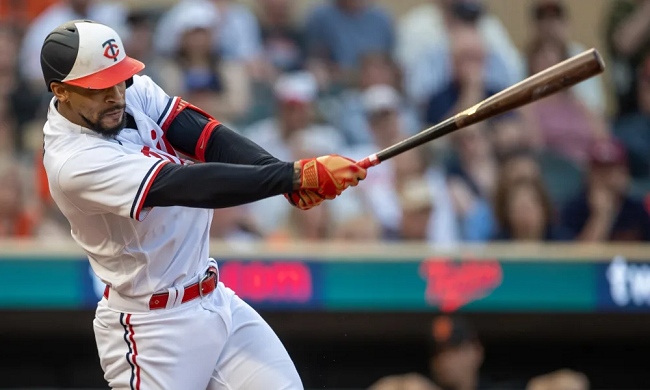 1XBet Spread: -1.5
1XBet Moneyline: 1.868
1XBet Over/Under: Under 9.5
BetMGM Spread: -1.5
BetMGM Moneyline: 1.80
BetMGM Over/Under: Over 9
The San Francisco Giants have begun making a move in the NL west rankings pushing back toward .500 on the season. They have won 7 of their last 10 games and took the first 2 matches of the series in Minnesota entering the finale on Wednesday.
San Francisco's defense made three mistakes to extend innings and could not recover from an early deficit to miss out on a chance to sweep the first-place Twins. Starter, Anthony DeSclafani went 5 innings and permitted 7 runs, only 4 were earned, to drop 3-4 on the season.
The Giants intend to win tonight when ace Logan Webb takes over the ball. Webb is 2-5 on the season in 10 starts, 7 of those starts have been quality starts. His ERA is 2.91 and he has a 9.0 K/9 rate of 8.4. Webb has been great in his last 3 starts for the Giants. He is 1-0 in that time with a 0.90 ERA and permitted 16 runs in 20 innings of work. His career-walk percentage is low presently and his strikeout percentage of 25% is 5 points more than last season.
Read: MLB EXPERT PICKS: Detroit Tigers VS Chicago White Sox betting Predictions
MatchPlug Prediction
Webb has been excellent in his last 3 starts with an ERA under 1 run per game. He heads the San Francisco Giants in strikeouts and has 7 quality starts among his 10 starts this year. He will be facing a Milwaukee Brewer's team that is down by 4 starting pitchers and may turn this match into a bullpen game.
San Francisco has been playing great baseball with 7 wins in their last 10 games entering the final game of the series with the Minnesota Twins and enhancing their road record to 9-13.
Both the Brewers and the Giants have performed poorly this season, with each side nursing a negative run differential entering into this contest. Experts gravitate towards the better pitcher and the team playing best presently.
Final Prediction: San Francisco Giants Moneyline.