Arizona Diamondbacks and Philadelphia Phillies will clash again in the MLB semifinals, as the battle for season winners continues. There is nothing significant to be intrigued about in this Phillies VS Diamondbacks series. The only thing fans can do now is wait for a winner to emerge from any of the two sides.
MatchPlug has the MLB best bets today which you can rely on for Phillies VS Diamondbacks. We are one of the Best sports betting sites to get the picks, odds, and predictions for similar MLB matches.
Predictions And Betting Preview For Arizona Diamondbacks VS Philadelphia Phillies MLB Playoffs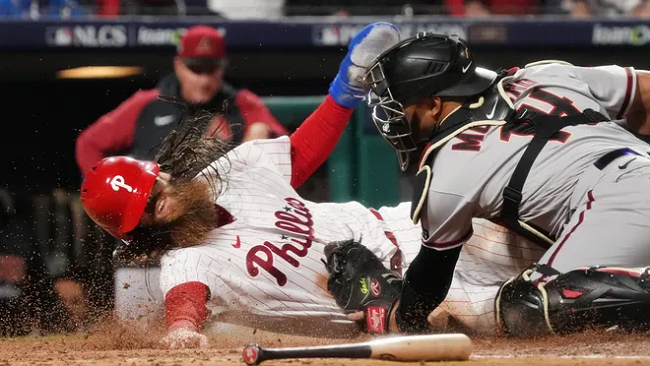 Venue: Chase Field, Arizona, Phoenix.
When: Thursday, 19th October, 2023.
Time: 22:07
Teams to play: Diamondbacks and Phillies. 
MLB Expert Picks: MONEYLINE 1.829.
Odds by 1XBet and BetMGM.
Betting On The Arizona Diamondbacks

1XBet Spread: +1.5
1XBet Moneyline: 2.135
1XBet Over/Under: Over 9.5
BetMGM Spread: +1.5
BetMGM Moneyline: 2.15
BetMGM Over/Under: Under 9
When betting on the Arizona Diamondbacks, it should be noted that is unlikely that the Diamondbacks will lift the coveted cup at the end of the season. They've had a remarkable breakthrough this season. But, it has poor preparation for its significant matches, especially psychologically.
Last night, the Diamondbacks witnessed intense challenges in attack (4 hits). While they also defended in a not-so-impressive manner. Now even the home arena factor may not save them from a total fiasco, only a few players can recover from this type of setback within a short period.
Betting On The Philadelphia Phillies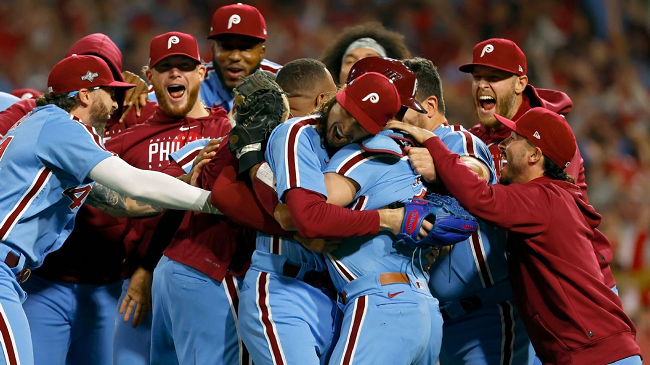 1XBet Spread: -1.5
1XBet Moneyline: 1.829
1XBet Over/Under: Under 9.5
BetMGM Spread: -1.5
BetMGM Moneyline: 1.74
BetMGM Over/Under: Over 9
The Philadelphia Phillies have shown exceptional discipline at a crucial moment. A year ago today, the Phillies were so close to clinching a coveted triumph, but they couldn't destroy Houston's resistance (2-4 in the series).
Philadelphia's representatives have a priceless experience, which allows them to show themselves in all of their magnificence in every match. Bryce Harper and Trey Turner stood out for the second straight line. Although, Aaron Nola should get some credit for a huge number of perfect throws (7 strikeouts).
MatchPlug Prediction For Arizona Diamondbacks VS Philadelphia Phillies
Head-to-head records between these two sides show that the two times they've faced off this week, the Philadelphia Phillies beat the Arizona Diamondbacks at home (5-3 and 10-0). And there is a high chance that the Phillies will recreate this result tonight.
Prediction: Philadelphia Phillies Moneyline.