The three MVP finalists for the Associated Press 2022 NFL Most Valuable Player award, Joe Burrow, Jalen Hurts, and Patrick Mahomes were announced on Wednesday, and three of them will be playing in the scheduled Conference Championship game this Sunday.
Two other MVP finalists, Josh Allen the Buffalo Bills' quarterback and Justin Jefferson the Minnesota Vikings wide receiver took their exits from the postseason. But, the three quarterbacks Mahomes (Chiefs), Burrow (Bengals), and Hurts (Eagles) will play this weekend to give their teams a spot in Super Bowl LVII.
The AFC Championship Game for Sunday evening featuring the Kansas City Chiefs and Cincinnati Bengals is also a faceoff between MVP finalists, Mahomes and Burrow.
Read also: Patrick Mahomes Overcomes Ankle Injury, Leads Chiefs To Divisional Round Win Over Jaguars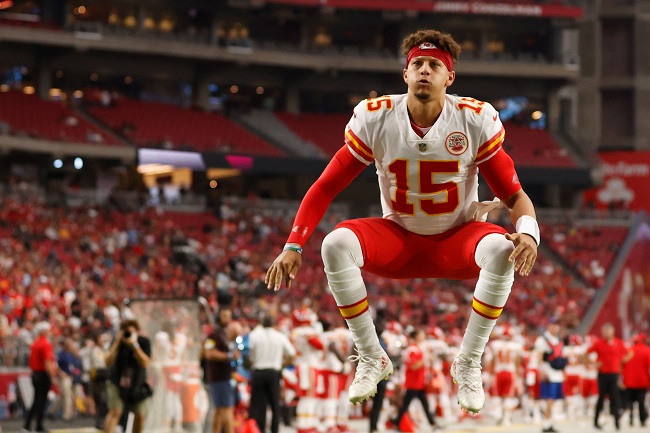 Mahomes is in line to win his second MVP award, he was chosen for this title in the 2018 season. This season, Mahomes ended with 5,250 passing yards and 358 rushing yards, both career highs, led the NFL in passing yards and passing touchdowns (41) and was the second position in quarterback rating (105.2).
Cincinnati Bengals had a rough start to the campaign, but are now in the AFC Championship Game, not losing a game since Halloween and with their best regular-season record with Burrow under center. Joe finished the year as one of the top five in passing yards (4,475), touchdowns (35) and completion percentage (68.3), with the last two rankings second in the league.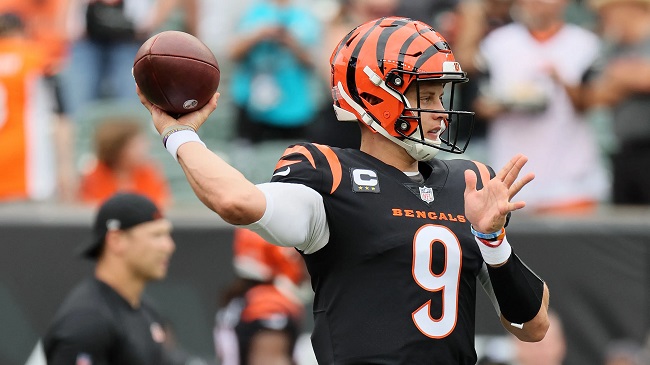 When speaking on Burrow, the Bengals' head coach Zac Taylor said; 'He's deserving of anything that comes his way. He's one of the greatest players in the league, and those are usually the type of guys that should be in that conversation," Taylor said of his quarterback being nominated for the award. "I've said it a million times, we're fortunate to have him."
On the NFC side of the playoff bracket, Hurts when speaking on Wednesday following his nomination, said he was at a "loss for words" when he was mentioned as a finalist.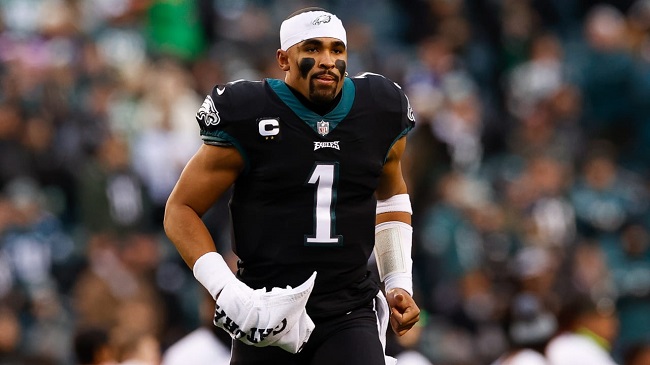 "It's a cool honor," he said.
This season, Hurts was 14-1 as the starter for the Eagles, and accumulated a career-high 3701 passing yards, 22 passing TDs and 13 rushing TDs, even after missing two games late in the season due to a sprained shoulder.
Nick Sirianni the Eagles' head coach said on Wednesday "His body of work speaks for itself. He's had a phenomenal year."
For these three star players, the first other of business will be Championship Sunday, with an opportunity to appear in the Super Bowl on the line. After that, the NFL Honors ceremony holding on Feb.9, where one of the five finalists will take home a title considered one of the highest honours in Football.
View Championship Sunday Games: