The Boston Celtics will want to extend their six-game winning run when they visit the Spectrum Center today to face the Charlotte Hornets for Hornets VS Celtics.
Keep reading for NBA Betting predictions picks, odds, and Sure Tips for the Hornets VS Celtics game, brought to you by MatchPlug. Follow us closely for full coverage of this contest.
Predictions and Betting Preview for Charlotte Hornets VS Boston Celtics 2023 NBA Regular Season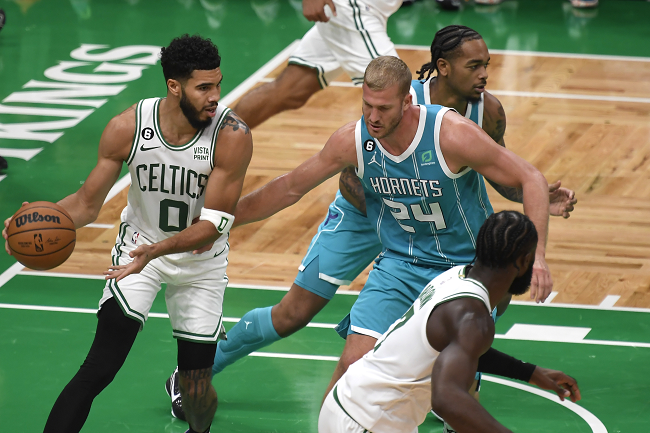 Venue: Spectrum Center, Charlotte, North Carolina.
When: Monday, November 21st, 2023
Time: 01:00
Teams to play: Hornets and Celtics.
NBA Expert Picks: OVER 234.5.
Odds by BetMGM and 1XBet.
Betting On The Charlotte Hornets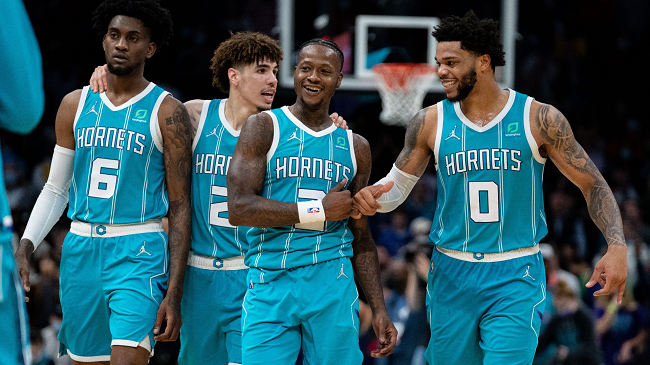 1XBet Spread: +8.5
1XBet Moneyline: 4.405
1XBet Over/Under: Over 234.5
BetMGM Spread: +8.5
BetMGM Moneyline: 3.80
BetMGM Over/Under: Under 233.5
The Charlotte Hornets have struggled this season, with only three victories in nine matches and are 13th in the Eastern Conference. The team relies heavily on LaMelo Ball this campaign. Ball has been impressive, averaging 24.4 points, 5.3 rebounds and 8.3 assists per outing.
Miles Bridges is still working on getting into shape for the game, while Brandon Miller will be overdsed on confidence after his 29-point outing against the New York Knicks. But, the Hornets have been defeated at the defensive end, one of their biggest weaknesses this season.
Betting On Boston Celtics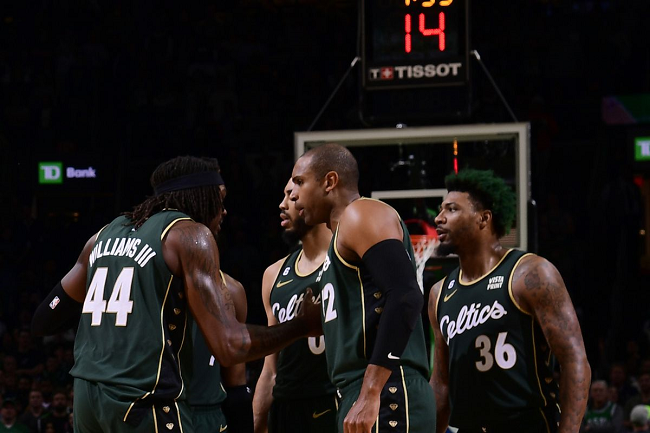 1XBet Spread: -8.5
1XBet Moneyline: 1.331
1XBet Over/Under: Under 234.5
BetMGM Spread: -8.5
BetMGM Moneyline: 1.28
BetMGM Over/Under: Over 233.5
After successive losses to the Minnesota Timberwolves and the Philadelphia 76ers, the Boston Celtics have made an admirable comeback and have been in brilliant form entering tonight's game with Charlotte. Boston has been one of the teams to beat this season, sitting ontop of standings with only two losses, the fewest across both conferences.
There is undeniable chemistry between the Celtics' top three Jayson Tatum, Jaylen Brown, and Kristaps Porzingis which seems to get better by each match, while Jrue Holiday holds down the defensive end.
Boston is more clinical and are favourites to take the victory. Tatum leads from the front with 27.5 points, 8.7 rebounds, and 3.9 assists. They are fourth in offensive efficiency and is third in league, lower than the Orlando Magic and the Minnesota Timberwolves.
MatchPlug Prediction On Charlotte Hornets VS Boston Celtics
Considering recent form, balance, and chemistry, this one should be a Boston Celtics show all the way. The Charlotte Hornets will put a good fight, but fans can expect another win for Boston.
Final Prediction: Boston Celtics Over.