"Can I make money backing the favorites?" 
That is a common question most punters want answers to. Especially since backing the favorites often appear on the list of common betting mistakes.
Although several experts advise bettors to desist from backing the favorites, mostly because it is not profitable. There is no law that says you can't enjoy profits from wagering on the favorites.
This is because like most things, sports betting isn't black and white and the rules aren't set in stone. You CAN make money backing the favorites as long it's the right ones you back. 
In this article, we'll discuss the misconception that comes with backing favorites, how to back them, and the times when backing the favored team will cost you money. 
See also: How Do I Make Money From Football Betting?
Article Content:
What is a favorite in sports betting?
How do you identify favorites in sports betting?
Can you make money backing the favorites?
How to back the favorites
Benefits of backing the favorites
Times when backing the favorites will cost you money
Strategies for backing the favorites
What Is A Favorite In Sports Betting?
A favorite in sports betting is the team that is expected to win a match. They are awarded better chances of winning a game by oddsmakers.
Favorites are the opposites of underdogs. A team is more likely to be favored if they have a home advantage, lots of star power, a better record, fewer injured players, or are generally the better team. 
You will notice a favorite vs underdog dynamic mostly when you are betting for football.
Bettors place higher expectations on the favorites, and they must cash at a higher clip to be profitable.
How Do You Identify Favorites In Sports Betting?
Identifying the favorites in any matchup is pretty simple. Just look at symbols beside their odds.
In Moneyline (American) and spread odds, a favorite will have a '-' sign accompanying it. An example would be spread -6.5 or -100 for American odds. 
For decimal odds, the favorite team is represented with the smaller number. For example Minnesota Vikings (1.87) and New York Giants (2.65). The Minnesota Vikings are the favorites.
Can You Make Money Backing The Favorites?
On the question of if you can make money backing the favorites, there really isn't any right or wrong answer. It's more about value.
If you believe that the favorite is undervalued by the oddsmaker, then you should bet on the team.
Same way, if you bet the favorites on the Moneyline you'll win more often than you lose. But, that doesn't mean you'll turn in a long-term profit.
Since you are paying a premium with odds when backing Moneyline favorites, you must be sure that their win probability outpaces the odds. 
Fun-seeking bettors often move toward favorites, which can make them overpriced, so you should be careful.
There is no set formula for backing favorites, just examine all of them on a case-by-case basis.
Read: Top Football Betting Myths Dispelled!
How To Back The Favorites
When wagering a favorite, you have many options for a chance at turning in a profit. 
You can bet them for an outright win on the Moneyline or on the spread to win by more than a specified margin.
1. Moneyline Favorite
When you bet a favorite on the Moneyline, you want them to just win and it doesn't matter by how much.
Moneyline favorite bets are popular because they are safer wagers. But, the price point for this bet is crucial. A favorite on the Moneyline carries worse odds than a spread and their sizes vary.
You might bet a favorite at -120 or at greater than -1000. In the NCAAF, if you're backing an SEC powerhouse on the Moneyline against a non-Power 5 school, you'll pay a steep price.
Bettors might also opt for a Moneyline favorite parlay, where they group a few Moneyline favorites that need to win together but receive better odds instead.
2. Points Spread Favorite
The point spread favorite also comes with its own pros and cons.
If you bet the favorite by a point spread, winning the game outright isn't enough. They'll need to win by a certain amount or higher.
On the upside, you'll lay -110 odds instead of anything lower. In sports like football and basketball, the spread can range from -1 to up to -50 points. 
The oddsmaker sets the point spread by the number of points they expect the favorites to win by.
A point becomes a -50 because you'll subtract 50 from your favorite score. If a -7 point spread favorite wins by seven, it is a 'push' and you'll get your money back.
3. Run Line Favorite
In baseball, a typical spread for the favorite is -1.5 and called the run line. Run lines are rarely more than -1.5, but it is possible.
Betting on a team's run line means they'll need to win by two runs or more to cover the -1.5.
4. Puck Line Favorite
Backing a favorite in hockey is the same as betting on a team's run line in baseball. When the favorite is favored by -1.5 in hockey, it is referred to as a puck line.
The puck line for most games in hockey is -1.5, and the favored team will need to win by two goals to win a puck line bet.
Benefits Of Backing The Favorites
There are several benefits that come with backing the favorites, we have discussed some of the below:
1. You Can Boost Profits With 'Best Odds Guaranteed' Offers
When backing the favorites, you can easily improve your profit figures if you're using a bookmaker with Best Odds Guarantee.
How the best odds guaranteed works is that the bookmaker offering it, will pay you out at the best odds. This will be the odds you took when placing a wager or the "Starting Price" or "SP" odds.
2. Reach A High Strike Rate
For punters who battle with a losing run, you might benefit from a short-priced tipster. This way you won't have to deal with strike rates or wait for the winners to hit home.
3. The Bookies Won't Flag Your Account
Favorites are easy to bet on with bookmakers because they know bettors who choose them will be long-term losers.
Your betting account may show a sizeable amount of profit, but they will think you've been lucky so far and will lose eventually.
Wagering on short-priced tips is perfect for bettors who worry about betting restrictions. 
4. Good Betting Exchange Option
There are a few tipsters you can follow on betting exchanges in case you decide not to bet with bookmakers anymore. You can improve your profits by taking select odds from tipsters. 
By trading on betting exchanges, you can use the money you have to get your bets matched on favorites.
Times When Backing The Favorites Will Cost You Money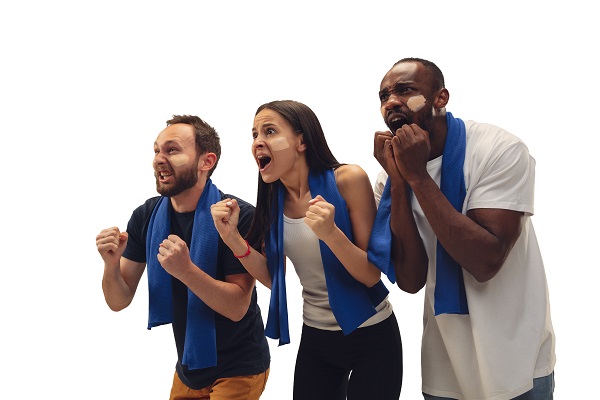 While always backing the favorites sounds like a good plan and looks like it might be profitable, making money off of this strategy is not always easy. 
Here, we look at some times when ONLY backing favorites will cost you money and profits.
When The Favorites Pay Less
Most favorites are placed at short price odds that are so short, that they become unattractive to bet on.
The average payout you'll get for all your favorites might be between $2 and $3 for every $1 bet. This isn't much profit, even if every favorite you backed won the game.
Likewise, if you had a large bankroll and could place big bets on every favorite, your profit would be higher but this strategy would be riskier.
Backing 'False' Favorites
Most match favorites are 'false' favorites, meaning they don't have the best chance to win a game, just the most backing.
Identifying false favorites can be hard. Most bettors have become skilled at picking them out, but others fail at this task.
Statistics show that only about 3 in 10 favorites actually win a game. This is only 30% and just an average.
Combining these poor statistics with what short odds favorites pay you, gives you a flawed strategy and losing formula if you're only backing the favorites to win matches.
The only way to make your strategy profitable is for you to wager only on teams that are certified genuine favorites.
Finally, to make decent cash from this strategy, you would have to place a wager that is more than $1 per bet. 
Check out: 5 Ways To Make Money Online With Sports Betting
Strategies For Backing The Favorites
Backing the favorites is about discovering the right spots. You have to apply different strategies for both Moneyline and point spread.
If you're backing a favorite on the point spread, target a team that can run up a score.
For example, a defense-oriented team that plays conservatively, might not be the best to back as a large favorite, because their playing style will be more conducive for closing games than blowouts.
One great hack for finding a favorite with value would be to back an elite team that has recently been playing below their standards.
Related Articles:
How to Make Money in Pro Sports Betting
Two Major Things That Make You Lose In Betting.
Tips To Find a Good Sport Betting Matches.