Aaron Rodgers, quarterback to the Green Bay Packers has said: "I made it clear that my intention was to play for the New York Jets,"; "Because I still have that fire and I want to play and I want to play in New York, it's just a matter of getting that done at this point."
Rodgers says he intends to play for the New York Jets, and he is waiting for the Packers to complete a trade before he can actualize this plan.
The long-time quarterback while speaking to Pat McAfee on his podcast, put rest the rumours flying about that he'll likely become a Jets player in the near future.
"At this point as I sit here, I think, since Friday, I made it clear that my intention was to play, and my intention was to play for the New York Jets," Rodgers stated.
"I haven't been holding anything up at this point, it's been compensation that the Packers are trying to get.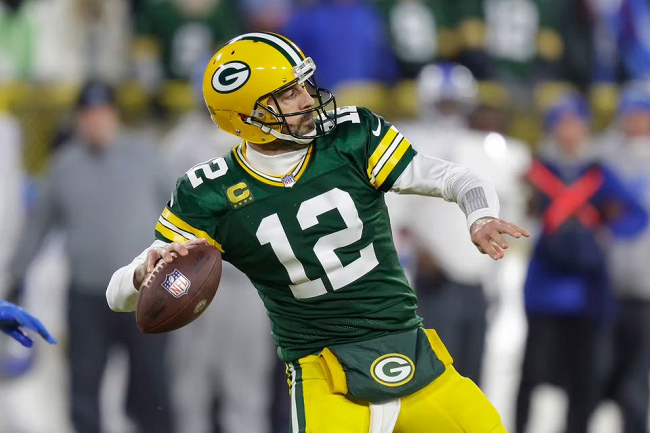 "The Packers would like to move on, they have let me know that in so many words, and have let other people know that in direct words."
Aaron Rodgers on Wednesday confessed that he was 90 per cent sure that he was on the road to retirement when he left for four days to think about his future.
He then said that he felt something shift in the way the Packers related with him, and he wished they had been more direct with their intentions at the onset of the offseason.
Through ESPN, the soon-to-be ex-Packers quarterback reportedly gave a list of free agents that he would like the New York Jets to get.
Rodgers according to the report would also like for the Jets to pay attention to wideout Odell Beckham Jr., including Allen Lazard and Randall Cobb Packers wide receivers, and tight end Marcedes Lewis.
Related News:
Ex-Lions RB Jamaal Williams signed to three-year contract with Saints